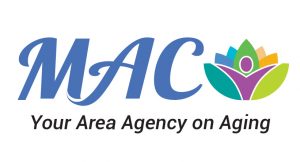 The Administration for Community Living's (ACL) Office of Network Advancement has announced awards for the 2021 No Wrong Door Community Infrastructure Grants: Scaling Network Lead Entities funding opportunity.
MAC, Inc., Your Area Agency on Aging, was among the recipients, receiving $291,233. A total of nearly $3.5 million was awarded to 12 organizations nationwide.
This funding will support Network Lead Entities (NLEs) – such as the Maryland Living Well Center of Excellence, a division of MAC.
MAC will serve as an NLE in linking clinical and community-based services to improve the lives of Marylanders.
The grant will work to:
Strengthen pathways for referrals to screen and track older adults and individuals with disabilities for risk of food insecurity, social isolation, and/or benefit from referral to evidence-based self-management and falls programs
Encourage physicians and hospitals with patients who could benefit from these services to connect with community providers
Collaborate with service providers to track changes in health status and healthcare cost reduction
Work to increase data sharing of outcomes across clinical and nonclinical systems
For more information, call MAC at 410-742-0505.