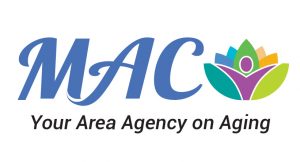 Insurance can be confusing, and Medicare is no exception.
With Medicare Open Enrollment (MOE) fast approaching … what to do?
There's good news! You don't have to navigate Medicare alone. The team of specially trained State Health Insurance Program (SHIP) counselors at MAC is ready to help you find a Medicare prescription plan that best suits your needs. This is a free service.
MOE is the annual period (Oct. 15-Dec. 7) when Medicare enrollees can:
• Sign up for a Medicare Part D prescription plan
• Switch Part D plans or
• Drop the Medicare Part D prescription coverage entirely Changes made during the 2021 open enrollment period go into effect on Jan. 1, 2022.
For the second year in a row, the presence of COVID-19 has changed the way MAC offers Medicare Open Enrollment assistance. The service again will be offered by appointment ONLY. MAC will not be able to accommodate walk-ins.
MAC is now taking calls for appointments. To make an appointment, call MAC at 410-742-0505, Ext.106. When calling for an appointment, please leave a voicemail message that includes your name, phone number and best time to receive a return call. Your call will be returned as soon as possible, with appointment information. Please make sure your voicemail is set up and that the voicemail box has sufficient room for messages.
Only one person per appointment please; couples will need 2 appointments. Appointments will be available Monday through Friday between 8:30 a.m. and 4:30 p.m. Evening and Saturday appointments will be available on a limited basis.
If you find you can't make a scheduled appointment, please call MAC and let us know as soon as possible – a waiting list for appointments is anticipated.
Be prepared for appointment by having the following available:
• Current Medicare card
• Medicare.gov login information
• RX medications, in their original containers or a list provided by your physician or pharmacy. This helps assure accuracy.
More help is available:
• Call 1-800-MEDICARE
• Visit www.Medicare.gov/part-d
• Visit a participating pharmacy or insurance agency near you.
For more information on this or other MAC services, call 410-742-0505
Learn how to manage your chronic pain in free workshop
Learn how manage your chronic pain, decrease discomfort and increase your vitality! The next Living Well Chronic Pain Self-Management workshop will be held Thursdays, Oct. 7 to Nov. 18, from 1:30 to 4 p.m. at the TidalHealth Facility at 800 South Salisbury Blvd, in Salisbury.
Topics will include: managing symptoms and challenges, exploring stress and relaxation techniques, practicing gentle exercises, setting goals and more.
This is a free program. For more information or to register, call Gigi Pierce at 443-783-1519 or email georgette.pierce@tidalhealth.org.
This class is being offered by the Maryland Living Well Center of Excellence, a division of MAC, Inc.