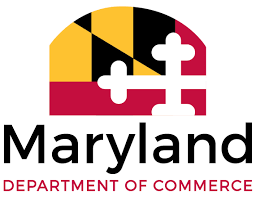 Good news:  Governor Larry Hogan today announced that Maryland has received official designation from the U.S. Small Business Administration (SBA) for its Economic Injury Disaster Loan (EIDL) program, which provides low-interest federal disaster loans for small businesses impacted by the COVID-19 pandemic. According to the SBA, the loans will help alleviate financial strain and allow businesses to pay bills, payroll, and accounts payable, with long-term payments stretching up to 30 years. Small businesses and private non-profit organizations can apply directly to the SBA for financial assistance here.
https://disasterloan.sba.gov/ela/
New website with helpful links and information launched Thursday 3.19.20: : https://governor.maryland.gov/marylandunites/
From the Governor's press conference yesterday.  No new rulings or indication that he plans to limit # of employees at manufacturing businesses.
He has ordered all enclosed malls to shut at 5pm today – mainly because there is a high % of people who are still gathering and not taking this threat seriously.  PLEASE express the importance of this to your workforce – for them and for their family members at home, that would be helpful. 
In addition, https://businessexpress.maryland.gov/coronavirus – this site continues to be a strong clearinghouse of information for businesses. 
The FAQ section is fluid and helpful. 
Members of the business community are encouraged to reach out with questions not already addressed in the FAQ section by sending a message to Secretary.Commerce@maryland.gov.