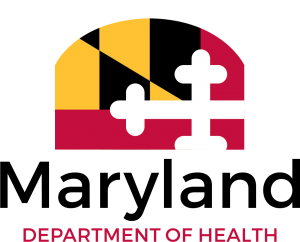 The Maryland Department of Health (MDH) is committed to ensuring the safety and availability of Maryland's food supply during the Coronavirus Disease 2019 (COVID-19) public health emergency.
This interim guidance highlights actions taken at the federal and State levels to mitigate the spread of COVID-19 as it relates to food service facilities and the food supply. Per Governor Hogan's Executive Order 20-06-10-01 – effective June 12th – food service establishments may serve food and beverages to customers in indoor seating areas.
MDH understands that many Marylanders will be either cooking at home more, ordering food online through meal delivery services, or picking up carry-out meals from their favorite local food businesses. When preparing, ordering, or receiving food, always remember to follow the 4 Steps to Food Safety – clean, separate, cook, and chill – to prevent foodborne illness.
The U.S. Food and Drug Administration (FDA) reports that, "Currently there is no evidence of food or food packaging being associated with transmission of COVID-19." Please visit the FDA website for the FAQ document "Food Safety and the Coronavirus Disease 2019 (COVID-19)."
Currently, there are no reported food shortages and no disruptions in food supply have been noted. There are reports of limited supplies of other household items, however those are being restocked.
MDH is aware that Maryland residents have questions about food, food safety, and the COVID-19 illness as related to food. Please find below a list of questions that we have been receiving and some answers to those questions. Businesses should also see the FAQs available on the Business Express website, https://businessexpress.maryland.gov/coronavirus, and the Maryland Back to Business website, https://open.maryland.gov/backtobusiness/ for more information.
Additionally, if you have a specific food safety question that is not answered below, or you cannot find the answer on any of the following links, please call 410-767-8401 and the Office of Food Protection staff will work to provide you an answer.