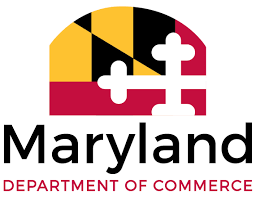 New- CDC Guidelines (4/29/20) – Reopening Guidance for Cleaning and Disinfecting Public Spaces, Workplaces, Businesses, Schools, and Homes
Key Strategies for Manufacturers & Distributors – COVID-19 & Supply Chain Disruption
MAY 4 | 2:00 – 3:30 PM ET Register here: https://www2.cbiz.com/covid-19-Man-Dis-webinar-05-04-2020
The Paycheck Protection Program: SBA's John Klein and Sam Le Answer Your Questions
Monday, May 4, 2020 / 2 PM ET  Register Here Register Here
With the government's second round of funding underway small business owners have legitimate concerns.  How can you be confident your company's need for the loan is sufficient to certify "necessity"? What are SBA's affiliation rules for eligibility? How much government scrutiny will be placed on a business that receives the loan? Should you take advantage of the Safe Harbor and pay back the loan by May 7th? These questions and more answered live at the town-hall-style Q&A webinar.
Adapting & Thriving During Challenging Times: Marketing Strategies for Mid-Shore Businesses.
Tue, May 5, 2020 9:00 AM – 10:00 AM EDT.  Webinar host Ryan Dohrn is an Emmy winner, best-selling business book author and recognized by Forbes.com with the "Best of the Best" award for his business strategies.  Register: https://register.gotowebinar.com/register/3048583311539255819
Free Online Quickbooks Training – Register Here!
Tuesday, May 5, 2020 – 12:00 pm-12:45 pm. Hosted by Maryland Capital Enterprises, Inc and the SBA
Moving Forward – Experts offer tax and business planning, employment law, IT, health regulations, marketing and branding tips.  Presented by the Queen Anne's County Chamber Tuesday, May 5, 2020 11:00am Register here: https://www.qacchamber.com/events