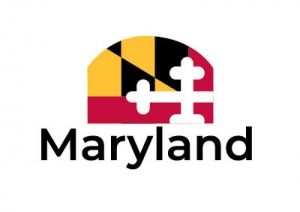 New PPPL Guide – (updated May 20, 2020) The U.S. Chamber of Commerce has released a new guide to help businesses navigate loan forgiveness under the Paycheck Protection Program: Guide to PPP Loan Forgiveness. This guide is to help borrowers understand the process by which their loan forgiveness amount will be calculated and the overall approach of the loan forgiveness process.
Maryland Back to Business Stage One is being implemented with a flexible, community-based approach that empowers individual jurisdictions to make decisions regarding the timing of reopenings, therefore it's important that businesses consult guidance issued by their local jurisdiction.  
COVID-19 Burnout: Four Ways to Deal with It – Article from KornFerry.com
Seven in 10 of us are feeling burnout on the job, but the relentless pandemic marches on. Some steps that may help.
Facebook Business Resources – https://www.facebook.com/business/boost/resource Learn how free tools from Facebook can help you stay connected to customers with a free 5-minute training.
Acts of COVID-19 Kindness: As we all band together to get through these challenging days, the Maryland Chamber would like to highlight the good deeds being done in our communities. Here's another great example of an act of "COVID kindness": 
Lockheed Martin has launched a COVID-19-related charitable giving program by committing more than $18 million to military service relief funds, the USO, CDC, Red Cross and local initiatives across the country.
Previously, Lockheed Martin provided a $25,000 donation to Montgomery County Public Schools and a $133,000 donation to Morgan State University that enabled the distribution of Wi-Fi hotspots to hundreds of students who otherwise lacked access to distance learning technology. The company has also been responsible for manufacturing and distributing personal protective equipment (PPE) to over 100 locations across the country, as well as providing 10,000 meals from their Bethesda headquarters cafeteria to medical workers.
Additionally, in an April 9 press release, Lockheed Martin announced that it has taken steps to aid important supply chain businesses that help provide national security for our country, as well as those on the front lines of the medical crisis. The company has made a total of $914 million in payments to more than 3,400 suppliers across 48 states; the majority are small businesses. In Maryland alone, Lockheed Martin has made payments to 202 companies, totaling $30.2 million.
If you know of a Marylander or Maryland business or organization that is stepping up in the face of adversity to help others during the pandemic, please reach out to Kimberly Reach at kreach@mdchamber.org to share your story.
#1: SBA and Treasury Department Release PPP Loan Forgiveness Application
Last Friday, May 15, the Small Business Administration and Treasury Department released the application that borrowers must complete in order to have their Paycheck Protection Program (PPP) loan forgiven. The form includes detailed information about the costs that are eligible for forgiveness and how to calculate those costs.
To apply for forgiveness of your PPP loan, you must complete the application and submit it to your lender (or the lender that is servicing your loan). Borrowers may also complete this application electronically through their lender.
According to the Treasury Department's press release, the application and instructions include several measures to reduce compliance burdens and simplify the process for borrowers, including:
·      Options for borrowers to calculate payroll costs using an "alternative payroll covered period" that aligns with borrowers' regular payroll cycles
·      Flexibility to include eligible payroll and non-payroll expenses paid or incurred during the eight-week period after receiving their PPP loan
·      Step-by-step instructions on how to perform the calculations required by the CARES Act to confirm eligibility for loan forgiveness
·      Borrower-friendly implementation of statutory exemptions from loan forgiveness reduction based on rehiring by June 30
·      Addition of a new exemption from the loan forgiveness reduction for borrowers who have made a good-faith, written offer to rehire workers that was declined
You can access the loan forgiveness application here. Small businesses with questions about PPP loan forgiveness should talk to their lender and also review the FAQs on the SBA website.
#3: COVID-19 Webinar Series
The Maryland Chamber Foundation was pleased to host another webinar in its COVID-19 Webinar Series—"A Conversation with Maryland Secretary of Commerce Kelly Schulz"—on Tuesday, May 19. Sec. Schulz discussed her department's ongoing COVID-19 response, including the work of industry-specific advisory groups and the next steps in Governor Hogan's Roadmap to Recovery.
The next webinar—"COVID-19: Understanding Cyber Basics to Protect Your Expanding Attack Surface"—will take place next Friday, May 29, from 2 to 3 PM. Will Palm, Security Solutions Architect at Tenable, will help you recognize and address potential pitfalls in your current cybersecurity practices. He'll break through the technical jargon and share fundamental ways you can better protect your business from cyber attacks. 
REGISTER HERE. If you have any questions you'd like answered throughout the course of the webinar, please submit them to mdchamber@mdchamber.org no later than noon on Friday, May 29.
#4: U.S. Chamber of Commerce Unveils Its "Reopening Business Digital Resources Center"
Last week, as part of its Path Forward initiative, the U.S. Chamber unveiled its Reopening Business Digital Resources Center to provide America's business community with the latest state guidelines, sector-specific guidance, small business advice, and other resources as we prepare to reopen safely and keep employees and customers healthy.
The resources center also features a customizable workplace flyer to help communicate the steps your company is taking to stay safe and to prevent the spread of COVID-19 to employees and customers.
The U.S. Chamber's workplace flyer is similar to Governor Hogan's "Maryland Strong: Back to Business Pledge," a pledge Maryland companies are taking to assure customers that they are adhering to best practices and strict safety guidelines. To print and display your own "Back to Business Pledge" flyer, click here.
#5: 2020 Legislative Report Now Available for Download
On Tuesday, May 19, the Maryland Chamber released its 2020 Legislative Report–a comprehensive review of all state legislation that we supported or opposed throughout the 2020 legislative session, and the final status of those bills.
The Maryland Chamber is proud to lead its membership, policymakers and other external stakeholders in support of policies that promote free enterprise, job creation and economic expansion. Throughout the 2020 legislative session, we worked diligently to support the passage of state legislation that would serve those goals, and prevent the passage of bills that would not.
To learn more, download the 2020 Legislative Report.
On Wednesday, May 20, our very own Ashley Duckman joined WYPR Radio's Sheilah Kast to discuss the reopening of Maryland businesses, the Maryland Chamber's "ReNEW Maryland" policy initiative, and what we can expect moving forward. Listen to the interview here.