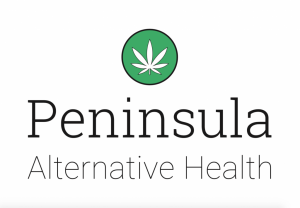 "Hemp the Next Green Rush"
Presented by Anthony Darby, President / CEO Peninsula Alternative Health
On Thursday, May 9, The Salisbury Area Chamber of Commerce gathered at Brew River for their May General Membership Luncheon. Anthony Darby, CEO, and members of the Peninsula Alternative Health and Peninsula Holistics team presented "Hemp: The Next Green Rush" with information regarding the regulations, economics, product markets and forecast for the Hemp industry.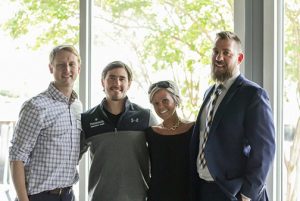 Traces of hemp date back to China to 6000 BC. By 150 BC the Chinese were utilizing hemp to make the world's first paper. Currently, 32 countries, including Canada, Great Britain, France and China allow farmers to grow industrial hemp.
In the United States, Native Americans were using hemp in pre-colonial times. Washington and Jefferson grew and advocated for the importance of hemp. In 1937, Congress passed the Marihuana Tax Act which effectively began the era of hemp prohibition. In 2018 Congress passed the Hemp Farming Act which removed hemp from a schedule 1 controlled dangerous substance and made it an ordinary agricultural commodity.
Currently, 25,500 acres of hemp are grown across 19 states; 70% for CBD, 20% for seed and 10% for fiver. This trend will continue. The Marijuana and Hemp markets will begin to blend as regulations change in both industries. This will be a game changer for the domestic economy of the United States.
Thank you to Anthony and the Peninsula team for such an informative GML!
Visit www.peninsulamd.com or peninsulaholistics.com for more information.