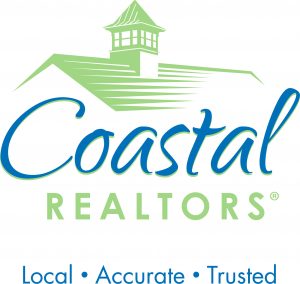 Lower Eastern Shore, Md. – Winter is in full force, and like every year the market on the Eastern Shore has cooled down a little, however, it is still remarkably stronger than the last several years.  We saw the median home price drop just a little bit in January from $263,000 down to $255,000 but the average sales price is up $30,000 from January of 2020. Inventory continues to be our major issue. We currently have only 543 active listings in the lower three counties compared to 1798 in January 2019. This means we have a supply of only 1.65 months which is very low compared to the 8.4 month supply we had last year at this time.
In all three counties throughout January, new settlements were up 58.9% compared to the same time last year. Individually, new settlements throughout January were up by 18.7% in Wicomico, 75.8% in Worcester, and 175% in Somerset.
New listings in January were down 11.3% compared to the same time last year in all three counties. Individually, new listings were down by 13.8% in Worcester, 7.1% in Wicomico, and 4% in Somerset from January of 2020.
Active listings in all three counties were down by 59.9%. Individually, there were 290 active listings in Worcester, 181 in Wicomico, and 72 in Somerset.
The average Cumulative Days on Market (CDOM) for January was 55, or 51.8% less than the same time last year. Over the last 5 years, the average DOM was 132 for January. The median sale price for the Lower Shore dropped a little in January to $255,000 which is still 13.3% higher than this time last year.
"January and February are always slower months for home sales on the Eastern Shore, but I am concerned that as spring approaches we are not going to have the inventory we need to satisfy the home buyers looking to move to our area," said CAR President Joni Martin Williamson. "Spring and summer are always our busiest seasons, and if we don't have the inventory we will lose home buyers and businesses to other markets."
 "We only have a month and a half of inventory right now, and that is way below what we would like to see for a healthy market. Home prices have gone up. which is great for homeowners and sellers, but without new inventory, it's going to be harder for first-time homebuyers to enter the market. Local and State governments should be doing everything they can to stimulate new construction to make sure our area stays affordable and available for new residents," said Williamson.
CAR's monthly local housing statistics are pulled from the Bright Multiple Listing Service, which represents the activity of over 1,000 local REALTORS® in Somerset, Wicomico, and Worcester counties, as well as 95,000 real estate professionals across the Mid-Atlantic region. The Bright MLS service area includes Maryland, Delaware, New Jersey, Pennsylvania, Virginia, Washington, D.C., and West Virginia.
Visit www.coastalrealtors.org for more information.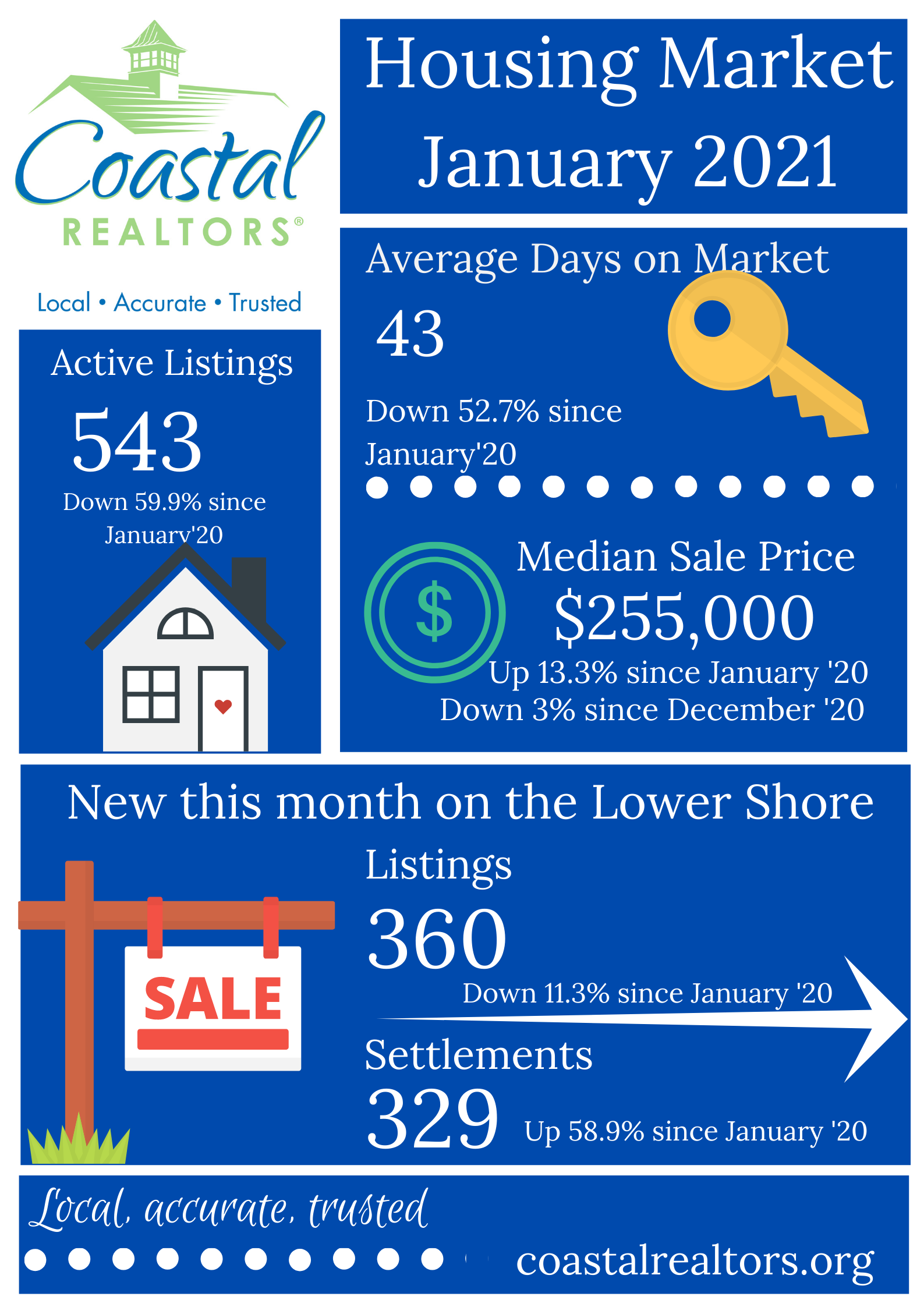 More about Coastal Association of REALTORS®
The Coastal Association of REALTORS® is fortunate enough to represent over 1,000 real estate professionals in Somerset, Wicomico, and Worcester Counties. These members are engaged, informed, and active in their communities. They support the American dream of homeownership, as well as the purchase and use of all types of real property. They are local. They are accurate. They are trusted. They are REALTORS® and affiliate members.
For more information on Coastal REALTORS®, visit www.coastalrealtors.org. The term REALTOR® is a registered collective membership mark unique to real estate professionals who are members of the NATIONAL ASSOCIATION OF REALTORS® and subscribe to its strict Code of Ethics.