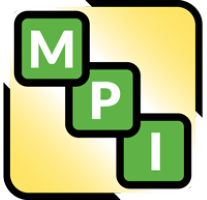 MILLVILLE, DE – Mercantile Processing Inc., a Delaware-based merchant services and point of sale company, is excited to announce their acquisition of Coastal Business Machines and their furthered expansion in the tri-state area.
Founded in Sussex County Delaware, where the headquarters still remain, MPI has offered point of sale and merchant services in Delaware, Maryland, New Jersey, and Virginia for decades. The addition of Coastal Business Machines allows them to broaden their local and tri-state point of sale clientele.
Kyle Morgan, the CEO & Head of Product for MPI expressed his excitement saying "We have been looking for a way to grow our reach in the area, and taking on CBM does exactly that." He continued "It also allows us to offer POS systems as well as our white glove service level, to a
larger audience."
This acquisition allows for MPI to continue service work and upgrades for Coastal Business Machine clients.
"We are a local business offering local service," Tiffany Phippin, MPI POS Specialist. Tiffany manages the customers who were recently acquired from CBM "I am looking forward to working with these local businesses to help them grow and prosper."
Mercantile Processing Inc. intends to continue expanding both in their backyard and nationally by purchasing other point of sale providers in the future.
Mercantile Processing Inc. has offered a robust suite of business solutions including merchant services, POS, payroll, gift cards and ATMs. Established in 2016, MPI has established a national and international presence as a premier payments provider. MPI offers programs to community banks through its partnership with the Maryland Bankers Association."
To learn more about Mercantile Processing Inc., call 877-508-2831 or visit the company website here: www.mpiprocessing.com.