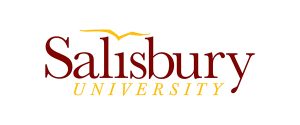 Salisbury, MD – Salisbury University again has been named among Military Times' "Best for Vets: Colleges."
Each year, the national publication surveys programs for veterans at colleges and universities throughout the U.S.
"Veterans and active military students have shaped SU quite literally, with Wicomico Hall, the second building in campus history, being constructed to serve as housing to accommodate the influx of soldiers enrolling through the G.I. Bill following World War II," said SU President Carolyn Ringer Lepre. "We are proud of all our students, alumni, faculty and staff who have who have served their country in the armed forces."
SU's scholarship support specifically for veterans and military-connected students, participation in the Veterans Administration work-study program, specialized study and socialization space and additional programs, earned it a spot among the 325 institutions included in this year's ranking.
Learn more about SU and opportunities to Make Tomorrow Yours at www.salisbury.edu.