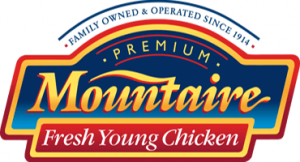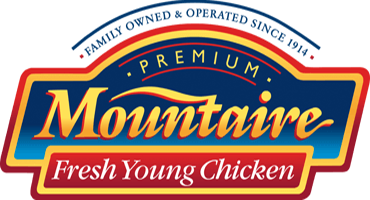 Mountaire Partners with The Bridge to Coordinate Large-Scale Food Pantry Distribution
 MILLSBORO, DE – Thursday, January 20, 2022 – Mountaire has partnered with 88.7 The Bridge to create Feed Your Faith, a partnership that will help restock faith-based, non-profit food pantries throughout Delmarva this winter, when many families need assistance.
"With our regular food pantry delivery program, we already help more than 40 food pantries every month across Delmarva, but we wanted to make sure faith-based groups had enough to get them through the coldest months of the winter," said Phillip Plylar, President of Mountaire Farms.  "The holidays are busy times for giving back but we know people are hungry after Christmas too."
Feed Your Faith will be held on Friday, February 18th from 9 a.m. – noon. The deadline for faith-based organizations to sign up is January 31, 2022 at https://wearethebridge.org/fillpantry; only those who register may take part in this event. The limit per organization is 30 cases of chicken.
Each case of chicken is:
40-pounds
comprised of four individually sealed 10-pound bags
boneless white meat (breast/tenders or a combination of the two depending on what product is most readily available in February)
freshly processed
Note: You must have appropriate vehicle space, coolers, etc. to safely transport FRESH chicken and non-perishable food items and the freezer/fridge space to safely store it.
Our volunteer teams will be distributing the cases of chicken and other food items at two convenient locations on Delmarva:
Allen Memorial Baptist Church in Salisbury, Maryland
Crossroad Community Church in Georgetown, Delaware
This program allows Mountaire to help refill the pantries of all their community partners here on Delmarva on a single day of distribution. Anyone wishing to assist with this initiative may purchase non-perishable food item packages on The Bridge's website: https://store.887thebridge.com/store/c6/feed-your-faith
About Mountaire
Mountaire® is a registered trademark of Mountaire Corporation.  Mountaire Corporation and its affiliates, Mountaire Farms Inc. and Mountaire Farms of Delaware, Inc. (collectively, "Mountaire"), are agricultural food production and processing companies providing work for almost 10,000 people at facilities in Arkansas, Delaware, Maryland, Virginia, and North Carolina. Mountaire is a privately owned, Jesus-centered company with a commitment to the communities in which our employees work and live. For more information, visit www.mountaire.com.or visit us on Facebook.