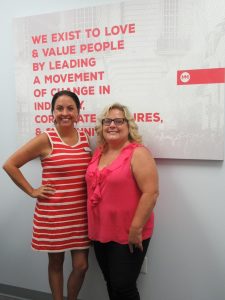 by Cathy Diekmann, Director of Membership Services
Temperatures in the mid-90's and high humidity were a perfect match for the luau-themed July Business After Hours at Movement Mortgage.  The hosts, Mortgage Loan Officers Liz Buckley and Rene Adkins, provided a tasty spread from Roadie Joe's accompanied by a signature cocktail and ice-cold drinks to welcome guests.
During the program portion of the evening, Buckley and Adkins shared information about what makes Movement Mortgage unique in the mortgage industry.  First, their mission.  Founded in 2008, Movement Mortgage's mission is to love and value people by leading a movement of change in their industry, corporate culture and communities.  Buckley noted, "Our company strives to have a long-term impact on the lives of people in our communities, especially the underserved. Everyone deserves the opportunity to buy a home."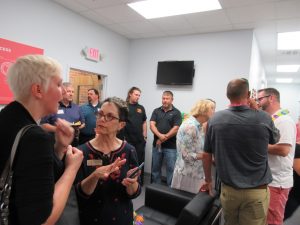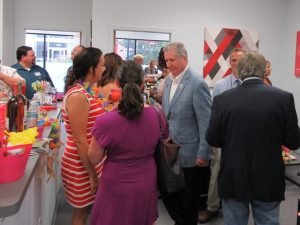 Adkins explained how the Movement Mortgage streamlined process can ease the stress of purchasing or refinancing a home. "We underwrite the loan at the beginning, rather than the end of the loan process. With all the needed documentation in hand, our Underwriters aim to assess the loan and release it within six-hours. If the buyer qualifies, they receive pre-approval that shows sellers you are a serious contender." Adkins added, "The Movement Mortgages loan process is goal oriented.  That means we work to have all closing documents out within 7 business days or less. So there's no last-minute rush to assemble needed documents for closing day."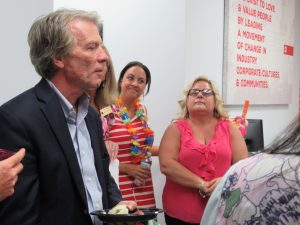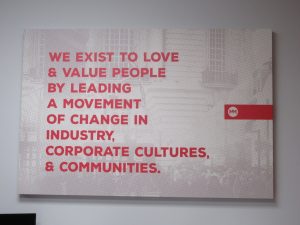 Both Buckley and Adkins enthusiastically explained that their company vision says a lot about what they value – people. "Movement Mortgage wants to better the lives of people and reinvest in the communities they serve."  The company donates tens of thousands of dollars to non-profit organizations every year, financially supports their employees experiencing health or family crises and built a charter school in Charlotte, North Carolina.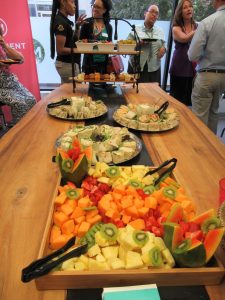 As the party wound down, remaining guests listened intently as an attorney, two insurance agents, and a financial planner, plus Buckley and Adkins shared stories of closings and insurance claims gone badly.  These stories had a common thread – customers not fully aware of the fine print or unintended consequences of using unexperienced or too-good-to-be-true providers.  One guest asserted, "Leave the legal stuff to an attorney, your loan to a local, trusted loan officer, and an insurance provider who is looking out for your best interest – not just dangling a low-ball rate."  Where can you find these trusted advisors?  The Salisbury Area Chamber of Commerce!
For more information about the Salisbury Area Chamber of Commerce, visit our website at www.salisburyarea.com or call 410-749-0144.