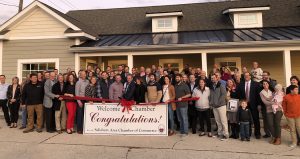 On November 20, 2019, over 100 members of the Salisbury Area Chamber and Greater Ocean City Chambers of Commerce, business leaders, local officials, friends and family gathered for a ribbon-cutting to celebrate the grand opening of the new NAI Coastal office in Salisbury. Located at 108 Pine Bluff Road, the new office will serve investors, owners and occupiers throughout the Delmarva Peninsula.
NAI Coastal is a full-service commercial real estate firm offering extensive knowledge and experience in the brokerage, development and consulting fields.
Chris Davis, Bradley Gillis, Joey Gilkerson and Chris Gilkerson are the principals of NAI Coastal. The NAI team is made up of eight advisors who are each able to serve as a high-level, strategic asset to their client, helping them to analyze and clarify all elements of a transaction.
Their team specializes in buyer and tenant representation and the sale of income producing investment properties, focusing on the hospitality, multifamily, medical, office, retail and industrial industries. NAI Coastal offers the expertise to combine talent, skills and tools to exceed expectations, dedicating the same level of care to every client, large or small.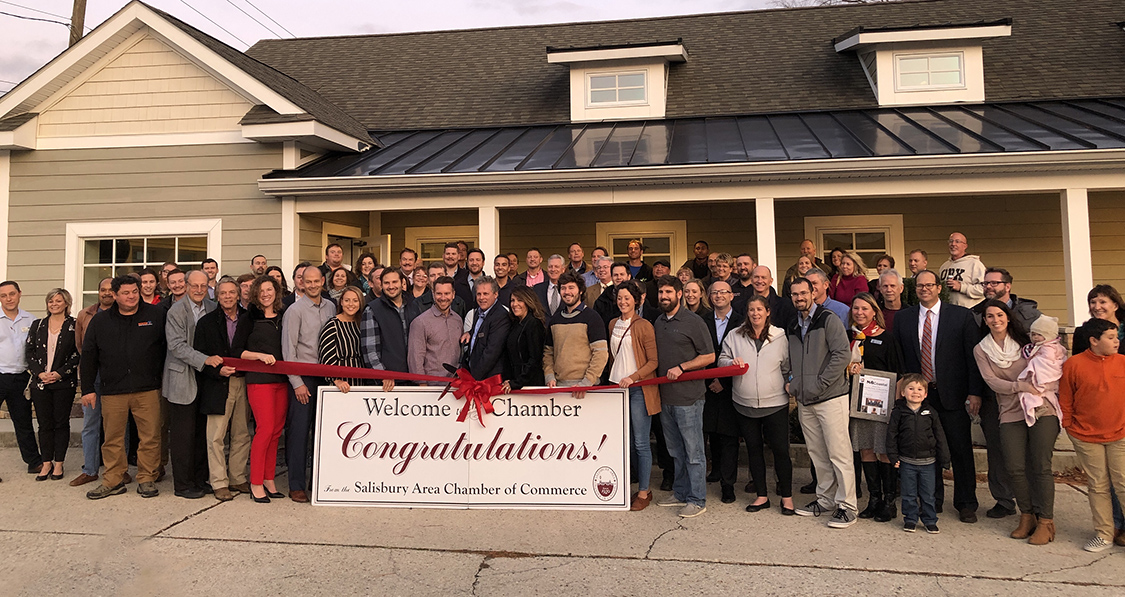 "The Delmarva Peninsula has been rapidly expanding at a rate faster than metropolitan markets in recent years. The tri-state region we serve, which includes Maryland, Delaware, and Virginia, is brimming with opportunities for commercial growth and development," said Davis. "We've represented local buyers in deals from Maine to Florida, and our new affiliation with NAI Global will allow us to connect our buyers to an even larger network of properties and sellers, both nationally and globally."
"In linking our Coastal team with NAI Global, we have joined forces with the fourth largest commercial real estate brand worldwide. We are now able to offer our clients access to the highest-ranking commercial real estate platform currently located within our region," added Brad Gillis.
NAI Coastal also works in conjunction with Gillis Gilkerson, a construction and development company that operates in Maryland and Delaware. This partnership allows the Coastal team to provide their clients with insights into the process of commercial real estate development from concept to completion.
The team's development expertise extends to strategic planning, land purchase, building program development, turnkey project management, financing, permit and approval attainment, building structures, and marketing and managing property, a release stated.
Is your business a member of the Salisbury Area Chamber of Commerce? Does your Chamber Business have a milestone or new brand to celebrate?  For information about becoming a member or scheduling a ribbon cutting, contact Cathy Diekmann, Director of Membership at 410-749-0144 or cdiekmann@salisburyarea.com.