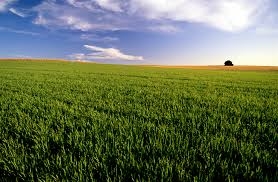 March 24-28 marks Farmworker Awareness Week. As a part of the Association of Farmworker Opportunity Programs (AFOP) national effort to bring awareness to the work and lives of farmworkers in the United States we are sponsoring long-sleeved shirt drives throughout the United States. As a member of AFOP, Telamon Corporation is doing their part to raise awareness about the dangers farmworkers face working with pesticides by holding their own long-sleeved shirt drive.
Telamon Corporation will be collecting long-sleeved shirts from Monday, March 24th to Friday, March 28th, 2014 at the One Stop Job Market, 31901 Tri-County Way, Salisbury, MD 21804 and will have additional collection boxes at the following locations.
The Salisbury Chamber of Commerce

144   East Main St.

Salisbury,   MD 21801

The Center   for Hispanic Development Rayo De   Luz

1000 N. Salisbury Blvd

Salisbury, MD 21801

 

Wicomico Public Library

Centre   at Salisbury

2300 N Salisbury Blvd
Salisbury, MD 21801

Diez De Mayo Grocery Store

726 S.   Salisbury Blvd Salisbury, MD 21801
Each year, an estimated 1 billion pounds of pesticides are applied to U.S. farms, forests, lawns and golf courses.  Pesticide applicators, farmers and farm workers, and communities near farms are often most at risk. By collecting long-sleeved shirts we will be able to provide them free of charge to farmworkers, who are unable to purchase their own, enabling them to better protect themselves against some of the dangers of pesticide exposure. Farmworkers face long hours of arduous work exposed to dangerous pesticides.
About Telamon Corporation:
Telamon brings human services to people and communities in twelve states, doing business in two of them as Transition Resources Corporation. Chartered as a nonprofit organization, our purpose is to improve the lives of those in need. We do that through the operation of a diverse array of programs for farmworkers, children from low-income families and other groups with special needs. For more information on Telamon Corporation, please check out their website at www.telamon.org or contact Rosa Rodriguez, Operations Coordinator, at rrodriguez@telamon.org or 443.397.9236
The Association of Farmworker Opportunity Programs is a non-profit, national federation of 52 non-profit and public agencies that provide training and employment services to migrant and seasonal farmworkers. Our mission is to improve the quality of life for all farmworkers and their families through advocacy, education, and training.  For additional comment or an interview, please contact Melanie Forti, Director of Health & Safety Programs at 202.828-6006 ext. 107 or forti@afop.org .