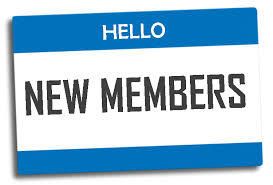 Arthur J. Gallagher & Company
Rep:  Mr Brad Sutliffe
208 E. Main Street
Suite D
Salisbury, MD 21801
410 901-0736
410 901-0836
brad_sutliffe@ajg.com
www.ajg.com
At Arthur J. Gallagher & Co., we work hard to understand your industry, your market, and the unique constraints that affect your success. Workforce challenges, hiring needs, legal risks, competitive issues, financial considerations, compliance requirements—no detail is too small.
Eastern Shore Psychological Services LLC (ESPS)
Rep:  Robert M. Hooper
2336 Goddard Parkway
Salisbury, MD 21801
410 334-6961
410 334-6960
m.hooper@espsmd.com
Eastern Shore Psychological Services is devoted to excellence in Behavioral Health Services for the Eastern Shore of Maryland and beyond.  It's mission is to provide the most effective community, school and family based treatment and evaluation services in our region.
J & J Consulting Services
Rep:  Andrew Wisk
707 Lakeside Drive
Salisbury, MD 21801
443 736-4157
andrew_wisk@comcast.net
Offering consulting services for sports event development, marketing and operations.
Sienar Aerial
Rep:  Justin Martin
3994 Trace Hollow Run
Salisbury, MD 21804
443 944-6976
justin@sienaraerial.com
Sienaraerial.com
Started in 2015, Sienar Aerial, LLC was founded with the goal of bringing the latest in aerial services to the Eastern Shore.  Sienar Aerial is committed to providing the highest-quality UAV services in the area through our use of the most advanced technology available coupled with the best possible customer experience. In short, Sienar is the local company that you can confidently rely on for all of your UAV needs.
VECTOR SECURITY
Rep:  Mr. Joseph L. Taylor
9800 Patuxent Woods Drive
Suite B
Columbia, MD 21046
240 687-3164
410 835-2953
jltaylor@vectorsecurity.com
www.vectorsecurity.com
For more than 40 years, Vector Security® has protected people and property by providing intelligent security and home automation solutions tailored to the needs of the customer.
Wellfonder Group
Rep:  Ms. Jackie Wellfonder
174 Emily Drive
Salisbury, MD 21804
410 603-7079
jackie@wellfondergroup.com
www.wellfondergroup.com
We start by educating you on the value of a cutting edge website, integrated with dynamic social media platforms such as Facebook, Twitter, Instagram, LinkedIN, and Google + to name a few. We then empower you by developing a custom implementation plan for your website and social media that will promote your candidacy or business.
Woodforest National Bank
Rep:  Steven Baldwin
2702 N Salisbury Blvd
Salisbury, MD 21801
410 219-5316
410 219-5318
Sbaldwin@woodforest.com
www.woodforest.com
Providing Personal/Business Checking and Savings accounts, Merchant Services, Personal/Business Loans, CDs/IRAs.