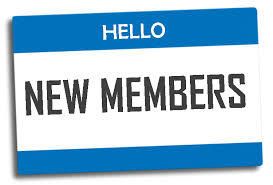 AAA – MID ATLANTIC
Rep:  Megan Stroyan
8245F Dickerson Lane
Avalon Plaza Shopping Center
Salisbury, MD 21804
410 860-2885
410 860-8962
MStroyan@aaamidatlantic.com
www.aaamidatlantic.com
Offering our members around the world services including : AAA Insurance, Car Maintenance & Repair, Maps, TripTiks® & TourBooks®, AAA Vacations and retail travel supplies!  Stop in and see what you have been missing.
Delmarva News Network
Rep:  Tom Cropper
PO Box 553
Hebron, MD 21830
410 202-2988
Captain.Cropper@delmarvanews.network
http://DelMarVaNews.Network
All the news fit to blog on Delmarva's Eastern Shore
Referred by: Maryland Capital Enterprises
Glenn P. Ruark, Inc.
Rep:   Aaron Ruark
3003 Ocean Gateway
Cambridge, MD 21613
410 228-4316
410 228-1696
info@ruarkbuilders.com
www.ruarkbuilders.com
For over 40 years Glenn P. Ruark, Inc. has been the General Contractor of choice for new commercial and residential constructions on the Delmarva Penninsula.
Our portfolio includes custom homes, additions, kitchens & baths, fire/flood restoration, historic preservation,  churches, schools, gas stations, dormitories, industrial warehouses, government and agricultural buildings.
We also specialize in home improvements both small  and large repair work on existing homes.
We are capable of providing CADD drawings in house for design-build projects. We also work with local Architects and engineers to help develop your vision.
Please visit our website at www.ruarkbuilders.com
Quality Construction since 1975
Joseph Oertel Construction
Rep:   Mr Joseph Oertel
610 -A 94th Street
Ocean City, MD 21842
443 610-4644
Jsoertel@yahoo.com
LightConstruction / Decks / Sunrooms / Porches / Carpentry / General Maintenance / Handyman / Winterizing / Dooor & Lock Replacement / Painting / Concrete / Roof – new and repair / Powerashing
Secret Garden Teas LLC
Rep:  Tina Cropper
26560 Meadow Land Ln.
PO Box 553
Hebron, MD 21830
443 205-1234
tina@secretgardenteas.com
http://www.secretgardenteas.com
It is our duty, honor and privilege to bring you the world's best teas!
Referred by: Maryland Capital Enterprises
Strategic Commerce Solutions
Rep:   Martin Schlegel
1008 West Main Street
Salisbury, MD 21801
410 677-4988
ms@scsdots.com
www.SCSdots.com
Solutions for today's' Business. Specializing in Inventory control systems, Customer Loyalty Programs, Business Analytics, and Merchant Card Services.
ViZionCreative.tv
Rep:   Jesse Campbell
118 N. Division Ste 301
Salisbury, MD 21801
202 596-9803
vizioncreative.tv
A Public Relations firm for the digital information age.  Focusing on content development designed for the web and its implementation.  With an eye on the future and values anchored in the past, Let us show you how to Make it Happen!