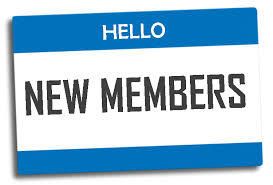 Agile Home Health Services
Reps: Mr Mark Nawrocki & Jim Gottschalk
1305 S. Division Street
Unit 11
Salisbury, MD 21804
410 424-2041
866 233-9785
Having provided services in the Baltimore region, Agile now services the Eastern Shore with skilled nursing services for adults and pediatric patients.
Flowers Unlimited, Inc. & Jackie's Weddings
Reps: Kathy Massey & Jackie Cassidy
720 E. College Ave
Salisbury, MD 21801
410 546-3444
410 860-0604
jackiesflowersandmore@gmail.com
flowersunlimitedmd.com
With over 40 years of experience, offering prompt delivery within the local area.  Providing fresh, quality arrangements both traditional and up to date.  Celebrate a special event or just say hello with flowers.
Lion Heart Public Adjustment
Rep:  Jerrie Bey-Taylor
1139 Magnolia Dr
Seaford, DE 19973
443 467-2262
lionheartpublicadjustment@gmail.com
www.lionheartpublicadjustment.com
We work with homeowners making sure they are paid fairly for their insurance claims.
Nuvu
Rep:  Nicholas Simpson
Salisbury, MD
nsimpson@nuvuapp.com
nuvuapp.com
Nuvu isn't about finding the best deals (although that is a perk), it's about connecting with people. Find out where your coworkers, friends, or classmates are hanging out at the tap of a finger.
Patrick Scanlon, PA
Rep:  Mr. Daniel Scanlon
203 NE Front St.
Suite 101
Milford, DE 19963
302 424-1996
302 424-0221
ds@delcollections.com
www.delcollections.com
The Law Offices of Patrick Scanlon, P.A.  focuses on debt collection, business transactions and corporate law.  Since 2002 we have been helping local businesses collect on their past due accounts receivable.  We collect both retail and commercial accounts from our Milford Delaware office and in 2014 the firm opened a satellite office in Salisbury with Dan Scanlon as its Maryland attorney.  We service all of Delaware and Maryland's Eastern Shore for collections and can form Delaware Corporations and LLCs for your business needs.
Salisbury Independant
Rep:  Greg Bassett
116 Baptist Street
Salisbury, MD 21801
443 359-8459
GBassett@newszap.com
The Salisbury Independent is published by Independent Newspapers of Delmarva. Independent is owned by a unique trust that enables this newspaper to pursue a mission of journalistic service to the citizens of the community. Look to the Independant to provide you with indepth local information.
The Brick Room
Rep:  Chris Gilkerson
116 North Division St
Suite 1
Salisbury, MD 21801
443 358-5092
chris@devreco.com
www.brickroomsby.com
Opened in the fall of 2014 as the place to unwind and enjoy local beer, wine and cocktails Wednesday thru Saturday!  Meet friends after work and stay for dinner provided by local restaurants.
The Corner Grill
Rep:  D. Nicole Green
917 D Snow Hill Rd
Salisbury, MD 21804
410 749-9999
cornergrill917@aol.com
Think it is all about the pizza?  Well it is, but it is also about the subs, sandwiches, soups and salads too!  Fresh, reasonably priced and delishious!