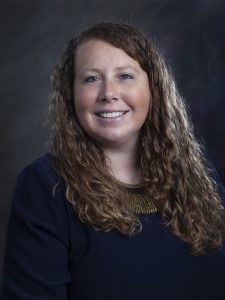 Maryland Gov. Larry Hogan recently appointed Anna G. Newton of Berlin to the board of trustees of Wor-Wic Community College.
Newton is a financial advisor with Merrill Lynch in Ocean City. She joined the board of directors of the Wor-Wic Foundation in January of 2015 and recently completed her second three-year term. She was the foundation's treasurer for the past three years and represented the foundation as a member of the college planning council in 2016 and 2020.
She is a member of the Ocean City Young Professionals, and the Ocean City Marlin Club and Auxiliary. She is a past president of the Ocean Pines Chamber of Commerce and former chair of the Ocean City Young Professionals.
Newton received her bachelor's degree from High Point (N.C.) University.
She and her husband, Zachary, have two children, Kennedy, 2, and Carson, 11 months.
Other members of Wor-Wic's board of trustees are Russell W. Blake of Pocomoke City, chair, Kimberly C. Gillis, vice chair, Andrew W. Booth, Morgan Hazel and Martin T. Neat of Salisbury, and Lorraine Purnell-Ayres of Snow Hill.