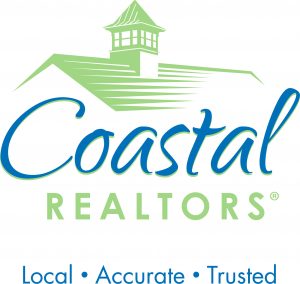 December 22nd, 2020: Real Estate Market Continues to Soar, Inventory continues to drop
Lower Eastern Shore, Md. – The weather outside might be frightful but not if you are planning on selling your home on the Eastern Shore. Low inventory continues to dominate the market and prices are rising with it according to the latest numbers from the Coastal Association of REALTORS® (CAR).
In all three counties throughout November, new settlements were up 50.2% compared to the same time last year. Individually, new settlements throughout November were up by 25.6% in Wicomico, 68.1% in Worcester and down 15.8% in Somerset.
New listings in November were up by 33.3% compared to the same time last year in all three counties. However, because of demand inventory is still dropping and is 30.2% lower than October 2020. Individually, new listings were up by 25.5% in Worcester, 49.4% in Wicomico and 57.1% in Somerset from November of 2019. Active listings in all three counties were down by 53%. Individually, there were 396 active listings in Worcester, 213 in Wicomico, and 82 in Somerset.
The average Cumulative Days on Market (CDOM) for November was 40, or 44% less than the same time last year. Over the last 5 years the average DOM was 92 for November. The median sale price for the Lower Shore was $269,950 which is 14.9% higher than this time last year and up 2.7% from last month.
"The market is moving at rates we have not seen in a long time," said CAR President Joni Martin Williamson. "Between very little inventory and rising home prices, buyers are having to move quickly to secure their dream home. In the lower three counties median home prices have increased from $235,000 to close to $270,000 in the last twelve months."
"It's time to start thinking about how we are going to encourage more inventory to be built. It's wonderful to see home values increase for homeowners but we have to make sure that we are also thinking about affordable housing as well," said Williamson.
CAR's monthly local housing statistics are pulled from the Bright Multiple Listing Service, which represents the activity of over 1,000 local REALTORS® in Somerset, Wicomico, and Worcester counties, as well as 95,000 real estate professionals across the Mid-Atlantic region. The Bright MLS service area includes Maryland, Delaware, New Jersey, Pennsylvania, Virginia, Washington, D.C., and West Virginia.
Visit www.coastalrealtors.org for more information.