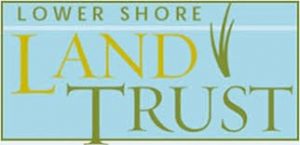 Operation Outdoors Seeks to Fund Activities for Families and Youth to Engage in Nature Based Recreation and Adopt a Sense of Stewardship and Understanding of the Natural Environment
The Flannel Formal, hosted by the Lower Shore Land Trust, raises funds for conservation programming on the Lower Eastern Shore. This year's event will take place on Saturday, November 16, 2019, from 5:00pm – 9:00 pm at The Manor at Brooklyn Meadows in Berlin, Maryland.
The event raises funds through tickets sales, sponsorships and a silent auction. Last year's event raised over $30,000 and volunteers hope to increase the support this year. Committee Chair Victoria Spice has seen how the Lower Shore Land Trust works in the community when she got involved as a volunteer over 6 years ago. Instrumental in growing the Trust's Delmarva Pollinator Festival and Native Plant Sale as a family event, she has helped to spearhead efforts to grow Operation Outdoors.
She recently gave birth to a daughter and Spice states, "Now that I am a mother, I want my child to have access to the outdoors and to learn about the natural history and ecology of the area. Operation Outdoors is about getting the youth and families to experience nature, together."
This year's Flannel Formal event provides live music with The Resto Tribe, featuring vocalist Margot Resto and instrumentalists Angel Resto and Gabe Resto, offering "A Little Blues, A Little Motown and a Little Get Down!" The infamous event includes a pig roast, shucked oysters, desserts by Baked Dessert Café, Hors d'Oeuvres, signature cocktail, craft beer and wine for $75 per person. The event will be held at the exciting new event venue – The Manor at Brooklyn Meadows – a 40 acre working horse farm and venue that boasts state of the art amenities.
Event sponsors include: ABC Printers, Ayers Creek Adventures, Baked Dessert Café, Bank Of Ocean City, John & Jenny Bauer, Fins Ale House & Raw Bar, Davis, Bowen & Friedel, Inc., George, Miles & Buhr, LLC, Bryan Johnston, Sello's Italian Oven & Bar, Doug & Nancy Stephens, The Land Group, The Manor at Brooklyn Meadows, and Weisner Real Estate.
To purchase tickets or to inquire about sponsoring the Flannel Formal and to support Operation Outdoors and the Lower Shore Land Trust visit the website at www.lowershorelandtrust.org or call 443-234-5587 for more information.
What:              Launch of "Operation Outdoors" at Lower Shore Land Trust's "Flannel Formal" Event
When:              Saturday, November 16, 2019, from 5:00pm – 9:00 pm
Where:            The Manor at Brooklyn Meadows (10442 Katelyn Ln, Berlin, MD 21811)
Who:               Lower Shore Land Trust (www.lowershorelandtrust.org)
The Lower Shore Land Trust is a nationally accredited 501(C)(3) nonprofit that is dedicated to preserving rural lands, promoting vibrant towns, and to building a healthier and more connected Eastern Shore.