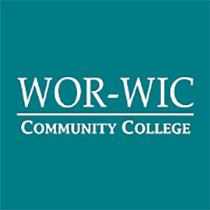 Paying for college just got a little easier for low-income students. The latest federal spending plan raises the maximum value of Pell Grants to nearly $7,400 for the 2023 fiscal year.
More than 6 million college students received the Pell Grant in the 2020-21 academic year, according to the Department of Education. Unlike student loans, federal Pell Grants do not need to be repaid in most cases. Not everyone will qualify, and not everyone will receive the maximum amount — that is determined by the Free Application for Federal Student Aid (FAFSA) form.
The FAFSA is free to fill out and may be completed online at www.studentaid.gov. It requires some tax information and other financial data. Here's what you need to gather before starting to fill it out:
Social security number
Alien registration number (if you're not a U.S. citizen)
2021 federal income tax returns, W-2s, and other records of money earned (You may be able to transfer your federal tax return information into your FAFSA form using the IRS Data Retrieval Tool)
Bank statements and records of investments (if applicable)
Records of untaxed income (if applicable)
If you are a dependent student, then you'll also need the above information for your parent(s).
The FAFSA can be daunting to those who have never filled it out, so Wor-Wic Community College in Salisbury is hosting a free financial aid information session to help parents and students complete it. The session will be held on Saturday, Feb. 11, from 9:45 a.m. to 1 p.m. Wor-Wic's financial aid counselors will help anyone who needs assistance in filling out the form — bring the above-mentioned information to complete it on the spot. Visit the events section of www.worwic.edu for more information.
If you go
WHAT: "Ready, Set, FAFSA!" info session
WHEN: Saturday, Feb. 11, 9:45 a.m. — 1 p.m.
WHERE: Wor-Wic Community College, Fulton-Owen Hall, Room 103
INFO: www.worwic.edu