Wicomico Goes Purple is grateful for the support of Pemberton Pharmacy at the Gold Sponsor Level. Pictured are Wicomico Goes Purple chair, Stephanie Willey with Craig Schury, owner.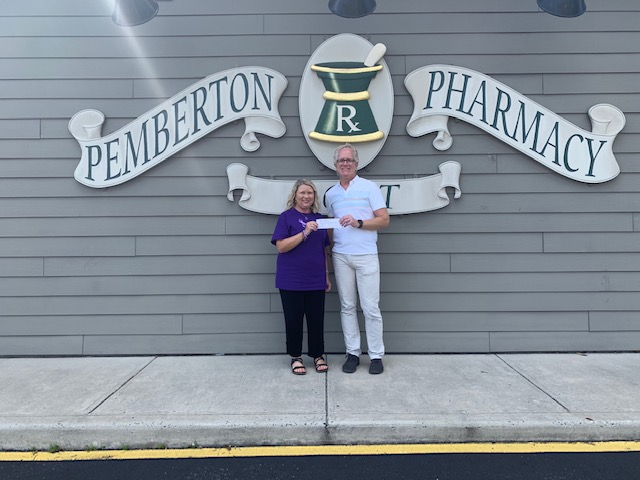 If you'd like more information about becoming a Wicomico Goes Purple sponsor visit www.WicomicoGoesPurple.com.
You can also show your support by purchasing a Wicomico Goes Purple T-Shirt at https://salisburyarea.com/chamber-events/wicomico-goes-purple/.
You can preorder online and pay upon pick up at the Salisbury Area Chamber of Commerce office located at 144 E Main Street, Salsibury, MD 21801. 
The cost per shirt is $10.50 payable by CASH or credit card. (If paid by CASH, a .50 per shirt discount will be credited at pick-up.)