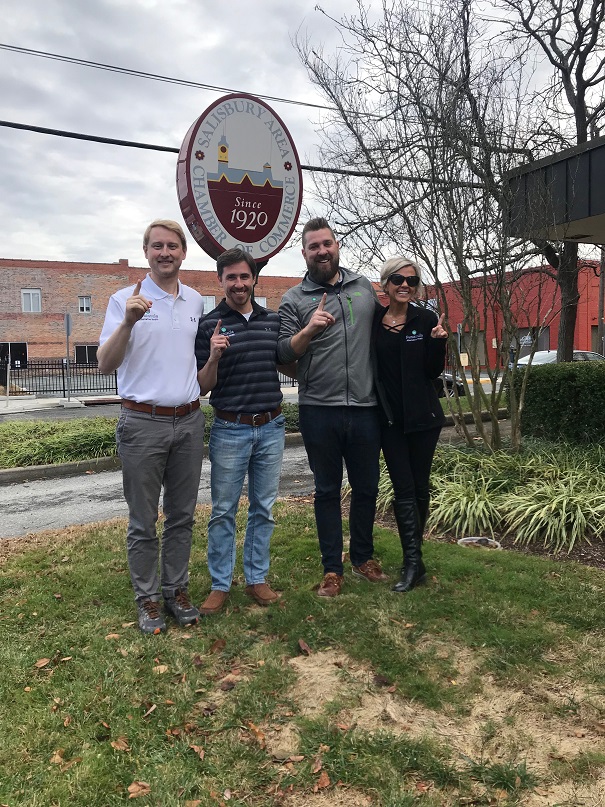 On December 6, 2018, Peninsula Alternative Health is celebrating their one year anniversary. PAH was formed with the goal of providing patients an effective, safe alternative to traditional pharmaceuticals.
Medical cannabis has been embraced by Maryland residents over the past year, and according to the Maryland Medical Cannabis Commission, state regulators are receiving more than 1,000 applications a week, and the program has an enrollment total of 50,000 patients.  Maryland currently has 69 operating dispensaries, and the growing market is expected to reach $100 million in sales for the first year.
PAH was one of 811 companies in Maryland that applied for a dispensary license, and was one of two companies awarded a license for District 37, stretching from Easton, MD to the west side of Salisbury's downtown.
Led by Clinical Director Mary Pat Hoffman, PharmD, PAH opened their doors on December 6, 2017, starting with 6 products and 6 employees. The dispensary now has 14 employees, over 120 products, and serves 120 patients per day with 2,000 total patients in their database.
"Peninsula Alternative Health is incredibly proud of how much we've accomplished in just one year. We've increased our employee count and training to better assist patients, established respected relationships with vendors to vary our product base, and have become involved in our community," CEO Anthony Darby said. "We're eager to continue getting the word out about medical cannabis in the state of Maryland and to help improve overall quality of life for patients day by day."
In the past year, PAH has presented the benefits of medical cannabis at meetings with various local organizations including the Salisbury Lions Club, Lower Shore Parkinson's Group, Women Supporting Women, the Salisbury Area Chamber of Commerce, and MAC Inc. Area Agency on Aging. PAH has also given back to the local community with drives for Operation We Care and Toys for Tots.
To celebrate their anniversary, PAH is kicking off their "12 Days of Vendors" series on Thursday, December 6. For 12 days during the month of December, an assortment of vendors across the Maryland cannabis industry will hold pop-up shops at PAH offering product specials and giveaways. For more information on "12 Days of Vendors" and PAH, visit: www.peninsulamd.com.