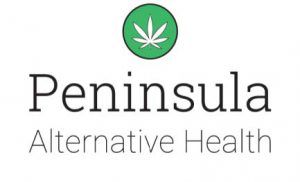 The largest medical cannabis dispensary on the Eastern Shore of Maryland, Peninsula Alternative Health, is proud to
announce they have opened their second location in Silver Spring. Peninsula Alternative Health (PAH) opened their first
location in 2017 in Salisbury to serve Maryland District 37, which includes portions of Caroline, Dorchester, Talbot and
Wicomico Counties. PAH has taken over the Divine Medicine Cannabis Dispensary located on Georgia Ave. in Silver
Spring.
"PAH will bring a different approach to cannabinoid-based medicine with a thorough, consultative style to helping
patients improve their overall quality of life," said Anthony Darby, PAH CEO. "We will leverage five years of serving
over 5,000 patients and the expertise that has given us on the Eastern Shore."
PAH currently offers the most diversity of products in the state of Maryland, and medical cannabis patients can expect to
see more robust offerings at the new location and future enhancements including delivery. Patients will also experience a
new level of care due to in-depth training of patient consultants led by the skilled PAH training team.
"Our mission is to provide the highest quality alternative medicine and we believe in guiding our patients individually
while in a professional, safe and trusting environment," Darby said.
For those non yet rolled in the MMCC program, PAH has the resources to guide new patients and certified caregivers
through the process of accessing and managing medical cannabis in the state of Maryland.
Check us out in the Baltimore Sun!
About Peninsula Alternative Health
Peninsula Alternative Health opened in 2017 in Salisbury and was one of the first dispensaries in Maryland to receive a license from the Maryland Medical Cannabis Commission (MMCC). PAH is currently the largest medical cannabis dispensary on the Eastern Shore. Since opening, PAH has recognized as the Salisbury Area Chamber of Commerce's 2018 Small Business of the Year and Coastal Style's Best of 2021 CBD Store/Supplier. PAH CEO Anthony Darby was awarded Maryland Capital Enterprises' 2020 Entrepreneur of the Year, and recognized as 2020 Baltimore Business Journal Leader in Healthcare.