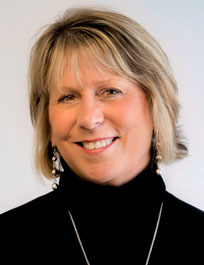 SALISBURY, MD – Peninsula Home Care, a locally owned and operated home health care agency providing award winning skilled care to patients on the Lower Shore since 1985, is pleased to announce the addition of Barbara Murray to its leadership team.  As branch director she is responsible for organizing and managing all aspects of administrative and clinical activity in the Maryland branches.
A native of Salisbury, Barbara graduated from James M. Bennett High School in 1980 and Salisbury University with a business degree in 1984.  Upon graduation, Barbara launched a career in Pharmaceutical Sales for 12 years.  A background in sales and marketing helped her make the move to long term care where she became the director of marketing for over 14 facilities, and then moved on to Assisted Living and became an Administrator/Executive Director for an assisted living in Towson.
Barbara transitioned into wound care as a Director and was instrumental in the opening of two wound care centers and ended up spending 4 years as the Director of one of the largest wound care centers in the country; the Wound Care and Hyperbaric Medicine Center at Greater Baltimore Medical Center.
"When I was in wound care, we did a lot of business with home care agencies," said Murray.  "I also had my own personal experience when my own mother needed home care services.   I wanted to come back to the shore and was looking for the right opportunity.  I found it in Peninsula Home Care."
Her goals for the future of the company include focusing on staff retention and recruitment by providing support and continuous education to her team and strengthening relationships with physicians and other health care referral sources in PHC's service area.
"I am amazed at what our clinicians do every day.  They go above and beyond and don't blink an eye.  Quality staff means quality care.  My team is truly going out and making a difference in patients' lives."
Living in West Ocean City, close to the water, when Barbara is away from her team she enjoys fishing and boating and spending time with her husband, twin daughters and son.
About Peninsula Home Care
Providing care for more than 30 years, Peninsula Home Care, in Salisbury and Ocean Pines/Berlin, Maryland, ensures that all patients are involved in their plan of care and strives to give them every opportunity to maintain their independence in the home. The agency has served more than 39,000 patients on Delmarva and was designated as a Peninsula Regional Medical Center preferred home care provider in 2017.  For more information, visit www.peninsulahomecare.com.