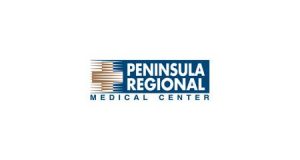 Peninsula Regional Medical Center will host two free Friends & Family CPR classes on Monday, Feb. 11 and Monday, Feb. 25, from 10 a.m. to noon as part of its American Heart Month festivities. Participants only need one session to complete the course.
The Family & Friends CPR course is an American Heart Association class that teaches the lifesaving skills of adult hands-only CPR, adult CPR with breaths, child CPR with breaths, adult and child AED use, infant CPR, and mild and severe airway block for adults, children, and infants. Family & Friends CPR is for people who want to learn CPR, but do not need a CPR course completion card to meet a job requirement. This course is ideal for new parents, grandparents, babysitters, and others interested in learning how to save a life.
The class will be held in the Avery W. Hall Educational Center Auditorium, on the PRMC campus at the corner of Waverly Drive and Vine Street. Registration is required and space is limited – call 410-543-7028 to sign up.