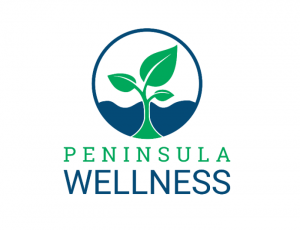 The Eastern Shore of Maryland will soon have its first cannabinoid-focused, holistic health campus when the leaders of the Peninsula Alternative Health medical cannabis dispensary relocate its facility and launch Peninsula Wellness on Wednesday, September 16.
Peninsula Alternative Health was the first medical cannabis dispensary to open on the Eastern Shore, and currently serves over 3,000 patients with over 20 employees in its 4th year of business. In 2018, the leaders of PAH added to their business portfolio when they launched Peninsula Holistics, a product line focused on producing high quality, third-party tested hemp-derived products.
On Wednesday, the leaders of PAH will bring both businesses under one roof when they open Peninsula Wellness, the only one-stop shop on the Eastern Shore for those looking for a cannabinoid-focused, holistic approach to health care. The dispensary will operate in "Suite A" of the building and Peninsula Wellness and Peninsula Holistics will operate in "Suite B."
"Peninsula Wellness is focused on outcomes that improve the vitality and quality of life of the community," Anthony Darby, CEO said. "The new home for the dispensary will improve the medical cannabis patient experience, while also allowing the general public to have access to explore an interdisciplinary approach to cannabinoid-based medicine with experts in the cannabinoid field."
In addition to a larger home for the medical cannabis dispensary, the Peninsula Wellness campus will have three main focuses.
A Patient Services division will allow anyone to schedule an appointment either in-person or virtually with an expert consultant who will guide and educate patients through their health journey.
A non-cannabis Retail Shop will be open to anyone in the community looking for lab tested, hemp-derived products and other natural and holistic alternatives to traditional medicine. All products will also be available in the e-store at www.peninsulamd.com.
Lastly, Educational Services will be a large focus of Peninsula Wellness with a variety of on-site and virtual events open to the community and hosted by industry experts.
"Whether it's medical cannabis, CBD, or natural products that act as an alternative to traditional medicine, our team is ready to serve our patients with a line of holistic services that's unmatched in our community," Darby said.