Wilfre Company recently announced the promotion of estimator and project manager Tony Pierson to vice president.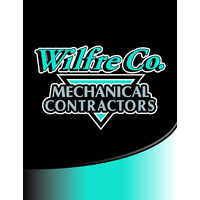 "Tony has been a key figure in bidding and managing the majority of our large projects for the past several years," said Bill Harrison Jr., president of Wilfre. "His leadership and keen eye to detail are an important part of our success and our future."
Pierson will continue to be responsible for project development, estimating and project management, as well as aiding in the day-to-day operations of the company.
Pierson has 30 years in the mechanical contracting industry, including 23 years of leadership experience in project management and estimating, including the past seven years at Wilfre.
Wilfre Company is a mechanical contractor specializing in plumbing, heating, air conditioning and sheet metal fabrication for commercial applications such as schools, hospitals and hotels. Wilfre has been in operation for more than 49 years. Visit www.wilfreco.net for more information.