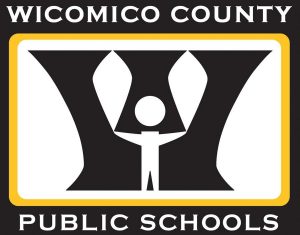 The next monthly Wicomico County Board of Education meeting is scheduled for 1 p.m. Tuesday, Dec. 14, 2021. Due to the very busy schedule of holiday events in schools as well as safety and security concerns about holding public events when students are in the building, the Dec. 14 Board meeting will be virtual, on Zoom. Zoom allows for up to 1,000 people to view the meeting and/or participate through public comment.
The Board will convene at 1 p.m. on Zoom and immediately vote to go into closed session. The open portion of the meeting will begin at about 1:30 p.m. on Zoom.  Members of the public may provide public comments through Zoom as part of the meeting. Comments are limited to 3 minutes per speaker, as monitored by staff. Preregistration is required by 3 p.m. on Monday, Dec. 13 by emailing a request to comments@wcboe.org. Confirmed registrants will be notified and provided with guidelines for participating.
Looking ahead, the Board of Education meeting on Tuesday, Jan. 11 at 6:30 p.m. will be held at West Salisbury Elementary School, which will accommodate approximately 150 members of the public based upon current COVID protocols. Additional details for this meeting will be announced after the new year. State COVID-19 health and safety protocols for masking and physical distancing in school facilities will be followed.
All of the Board's monthly meetings are livestreamed for viewing; visit the Watch Board Meetings page on school system's website for viewing information, including a Zoom link and a dial-in number to connect via telephone. Meetings are also viewable afterward, on BoardDocs and on PAC 14.