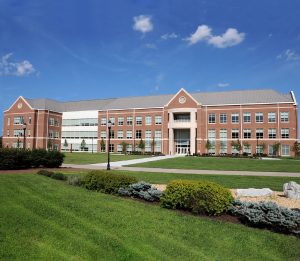 SALISBURY, MD—Salisbury University is making it easier for community college students to transfer to SU.
Under the University's updated transfer policy, beginning next fall, all Associate of Arts, Associate of Arts in Teaching and Associate of Science degrees issued by any Maryland community college will fully satisfy SU's general education requirements.
"Once students transfer to SU with one of these degrees, they immediately can begin pursuing classes related to their majors and minors," said Beth Skoglund, SU director of admissions. "This not only will make the transition from community college to SU smoother, but it will streamline their time to a bachelor's degree."
Students transferring to SU from an in-state community college to pursue their first bachelor's degree automatically will be eligible to receive the University's Maryland Community College Transfer Grant. The award provides $250 per semester for those continuing to meet satisfactory academic progress.
For more information call 410-543-6161, email transferadmissions@salisbury.edu or visit the SU Admissions website at www.salisbury.edu/admissions.