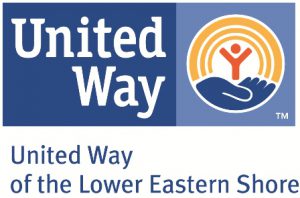 The United Way of the Lower Eastern Shore (UWLES) and Salisbury University are hosting a Poverty Simulation on Saturday, April 29 at Salisbury University. A Poverty Simulation is a highly interactive experience that helps participants begin to understand what a typical low-income family experiences trying to survive month to month. The main goal of the simulation is to help create awareness of, and sensitivity to, the challenges faced by individuals living in poverty.
Both participants and volunteers are needed. In the simulation, participants assume the roles of family members in low-income households. Each participant will be given a script that will include their role in the family. They will have to make decisions and encounter the frustrations these families experience every day. The simulation for participants will take place from 1-4 p.m. on April 29. Registration as a participant can happen at tinyurl.com/SUPovertySimReg
Volunteers are being sought to fulfill the roles of service providers for the participant families. The families will navigate among the volunteers representing agencies with pre-developed scenarios trying to obtain assistance. Examples of resources and roles are bank, grocery store, pawnbrokers, landlord, school, childcare, community health doctor, and social services case worker. Volunteers will receive training on the morning of April 29 from 8 a.m. to noon, and a complimentary lunch will be provided from 12-1. To register as a volunteer, go to bit.ly/Povertysim2023.
The cost of the poverty simulation is generously underwritten by Perdue Farms (22-23 UWLES Impact Champion) and the Get Connected Volunteer Center powered by Bank of America.
Questions can be directed to Martin Hutchison at United Way of the Lower Eastern Shore either through email at Martin@uwles.org or 410-202-0375.
About United Way of the Lower Eastern Shore:
United Way of the Lower Eastern Shore (UWLES), now in its 78th year of local service, harnesses the power of our community to advance health, education and financial stability for all neighbors in Dorchester, Somerset, Wicomico and Worcester counties. UWLES and their community partners help empower Lower Shore residents by addressing barriers for better health, supporting educational success for learners of all ages, and strengthening economic security for local households. UWLES provides direct services, collaborates with stakeholders, and supports dozens of local nonprofits to strengthen the entire community, impacting 1 in every 3 neighbors annually. Through the Get Connected Volunteer Center, UWLES connects over 140 nonprofits with community members who want to get involved. For more information on United Way or to help make a difference visit: www.uwles.org, www.ShoreGetConnected.org, Facebook@uwles, Instagram@unitedwayles, LinkedIN@uwles or Twitter@UNITEDWAY_LES.