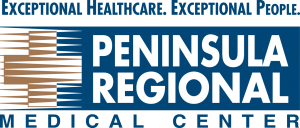 Still need your seasonal flu shot?  Have a college student home now for the holidays that does?  Good news, it's not too late!  On Saturday, December 21 from 10:00 a.m. until 1:00 p.m., Peninsula Regional Medical Center and Froggy 99.9 are teaming up to provide Delmarva residents their best "shot" against the flu this season.
PRMC is bringing its Wagner Wellness Van to the Froggy 99.9 studios, located near the Oak Ridge Baptist Church in Salisbury, and will be providing free flu shots to anyone age 13 and above. If age 13 to 17, a parent or legal guardian must accompany the child to sign consent.
Froggy's Randy Scott will be broadcasting live from 10:30 a.m. to 12:30 p.m. with giveaways.  PRMC giveaways will also be available for anyone receiving their flu shot. You still have time to beat the flu this season.  Call 410-543-7139 for more information.