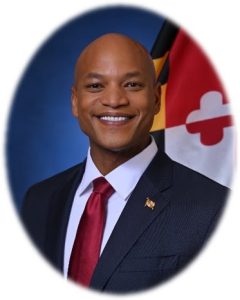 Are you interested in contracting opportunities with state government agencies?
Join us for the Ready, Set, GROW! Procurement Connections Workshop on September 14, 2023 for insights on how our small, minority, women, and veteran procurement programs work and strategies to identify which agencies and departments buy what you sell.
Stick around for the open networking session and meet the buyers.
Governor Wes Moore will deliver the Keynote Address at 10 am.
We will have buyers from 20 different state agencies, departments, and universities at this live event. You'll learn the common products and services each unit purchases, what they are looking to buy right now, and what's in the pipeline. Participants include:
Maryland Department of General Services
Maryland Department of Health
Department of Housing and Community Development
Maryland Department of Labor
Maryland Department of Public Safety and Correctional Services
Maryland Department of the Environment
Maryland Environmental Service
Maryland Insurance Administration
Maryland Judiciary
Maryland Lottery and Gaming
Maryland State Department of Education
Maryland State Police
MDOT – Maryland Aviation Administration
MDOT – Maryland Port Administration
MDOT – Maryland State Highway Administration
MDOT – Maryland Transportation Authority
MDOT – Maryland Transit Administration
MDOT – Motor Vehicle Administration
Towson University
University of Maryland – College Park
Who should attend?
Small business owners, including firms owned and operated by minorities, women, and veterans, interested in doing business in the state contracting arena as a prime contractor or subcontractor.
When:
Thursday, September 14, 2023
9:30 a.m. – Check in and refreshments
10 a.m. – Program & Keynote Address
11:15 a.m. – Open networking with agency buyers
Where:
Live! Casino & Hotel Event Center
7002 Arundel Mills Cir. #7777
Hanover, MD 21076