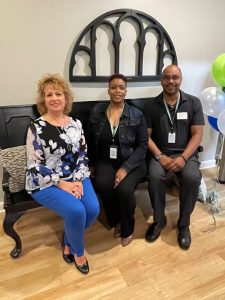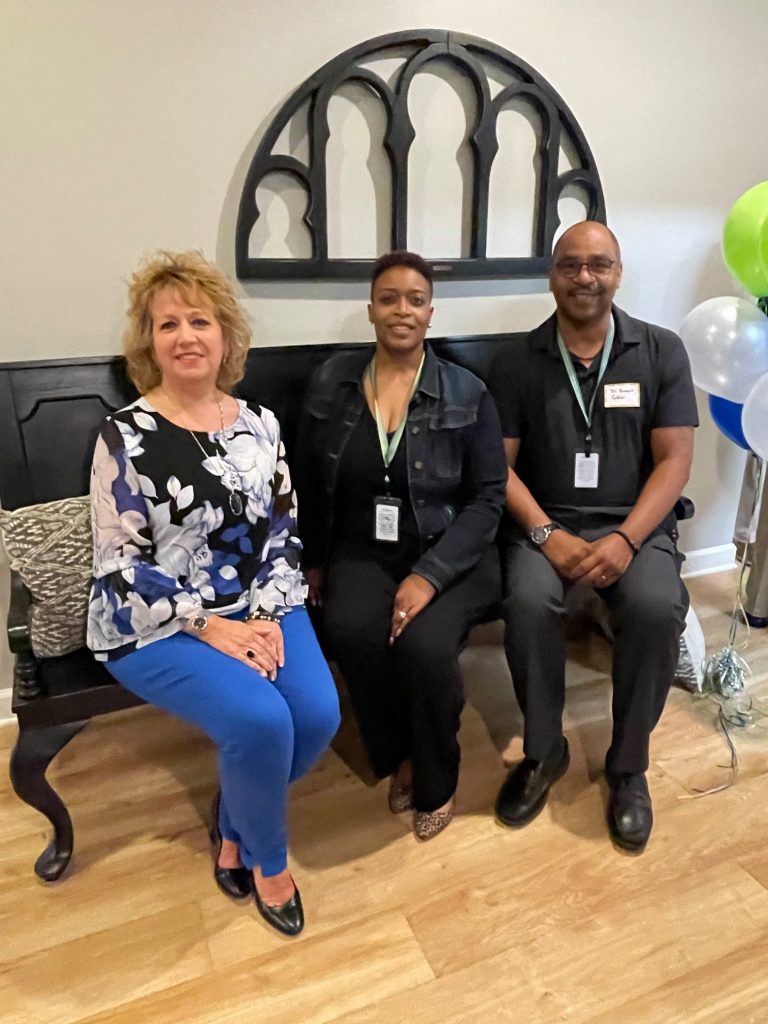 By Cathy Diekmann
Before the COVID-19 pandemic, a national opioid epidemic also had a grip on local communities. Support and treatment for substance abuse and co-occurring disorders were coming out of the shadows, becoming normalized, and even celebrated. But the lockdown and isolation associated with the COVID-19 pandemic drove much of that back.
At the June 10, 2021 Business After Hours, members of the Salisbury Area Chamber of Commerce and local communities gathered to recognize Hudson Behavioral Health, a beacon of hope for addiction recovery on the Eastern Shore.
Hudson Behavioral Health was founded in 1980 as Friends of Hudson, which provided 8 male-only beds and treatment to overcome alcohol addiction. Today, Hudson Behavioral Health offers 98 beds to a diverse population for drug and alcohol addiction. Their services include in-patient withdrawal management at their Deer's Head campus and longer-term treatment in community-based homes. Individual therapy, group therapy, peer support, and alternative therapies contribute to their continuum of care.
Hudson Behavioral Health CEO Leslie Brown explains, "A lot of people come in with medical needs as well as behavioral and mental health issues. They may have open wounds that are difficult to heal, co-occurring issues with depression or anxiety. Life has been hard for them."  A multi-disciplinary approach not only educates patients about the disease of addiction and a process to establish and maintain sobriety but also provides tools to help them gain life skills.
The COVID-19 pandemic created a perfect storm for people struggling with addiction. Unemployment and stress were on the rise. A lot of sober-living homes were closed if they lacked rigorous COVID-19 safety protocols. And the availability of fentanyl, a synthetic opioid similar to morphine but 50 to 100 times more potent, exacerbated addiction problems.
Brown notes, "About 90% of the people who walk in our doors are shocked to learn they have Fentanyl in their system.  It's a very dangerous drug, like a false heroin, but it's pure poison."
Nationally, as of May 2020, synthetic opioid deaths are up more than 38 percent as compared to the previous year. Illegal fentanyl manufacturing and distribution is a driving factor for this startling increase. Fentanyl even makes getting sober more difficult.  Brown states, "It's very difficult to detox from Fentanyl."
Hudson Behavioral Health's model is more intense and successful than a 30-day limited treatment program. They are licensed for all levels of care which allows them to individualize patients' care depending on their needs and life circumstances. Brown explains, "Starting on campus for detox and continuing with drop-down, we have the availability to provide up to seven months of care to an individual who needs it. The longer they are in treatment, the better their success will be."
Drop-down, or low-intensity residential programs, offer a structured environment to work on life skills, relapse prevention, and prepare for employment. Brown beams and smiles, "By the seventh month, if everything goes well, they are ready for an independent and sober lifestyle."
There are several messages Brown and the team at Hudson Behavioral Health want the public to know. First, addiction is a very complicated disease. "It's just like diabetes, it doesn't go away. You have to continually treat it and take care of yourself," Brown asserts. Second, recovery is a lifelong journey. Those in recovery are encouraged to attend support meetings, eat healthfully, and know how to handle issues that could trigger drug or alcohol use. Third, people suffering from addiction are people. "They are sons and daughters. They have children, husband, and wives. They deserve a chance to get well," Brown affirms. Most of all, "Treatment is available. We are here to help."
Hudson Health Behavioral is located at 1505 Emerson Avenue Salisbury, MD 21801. Visit their website at https://hudsonhealth.org, email hello@hudsonhealth.org or call their 24-hour phone number 410-219-9000.