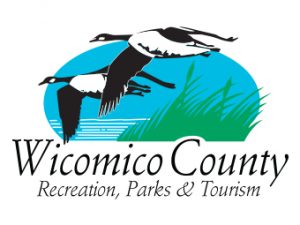 SALISBURY, Md. – All five spring Junior Girls Softball programs are open for registration and present a great opportunity for girls ages 4-16 to work on their skills and be a part of a team.
The Li'l Miss T-Ball division is open to players ages 4-6, born in 2014-2016. The season runs May 4-late June taking place on Monday and Wednesday nights at the Henry S. Parker Athletic Complex and other County fields as needed. Registration fees are $30 per player.
The weekend of May 9 & 10 marks the opening weekend and beginning of the season for Ponytail Coach Pitch (ages 8U), Pre-Minor League (ages 10U), Minor League (ages 12U) and Major I League (ages 16U). Their season will run until late June as well.
Ponytail Coach Pitch and Pre-Minor League are played at 6 p.m. on Tuesdays and Thursdays at various Wicomico County fields. Registration fees are $50 per player. Players will be grouped by the area in which they live.
Minor League and Major I League take place at 6 p.m. on Mondays and Wednesdays at various Wicomico County fields. Registration fees are $55 per player.
Player Assessments will be held on March 14 and 15 at the Henry S. Parker Complex for new players or players who would like to switch teams. This is not a tryout; all players will be chosen.
Registration for Junior Girls Softball is available at the Wicomico Youth & Civic Center box office (Monday-Friday, 9 a.m.–6 p.m.) and online at www.WicomicoRecandParks.org. Contact Derek Jarmon at 410-548-4900, ext. 113, or email djarmon@wicomicocounty.org.