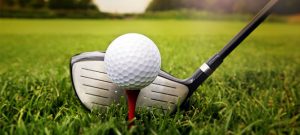 SALISBURY, Md. – The Jr. Eastern Shore Golf League is teeing up for its sixth season this May.
The program is for boys and girls ages 8-18. The six-hole matches are for ages 8-9 (modified tees) and ages 10-11 (modified tees). Nine-hole matches are for ages 12-14 (forward tees) and ages 15-18 (member tees).
The season begins May 4. Matches are played on Mondays and Thursdays at 5:30 p.m. at various locations, including Nutters Crossing Golf Club, Elks Golf Course and Green Hill Country Club.
Registration fees are $50 per person and an additional $5 due at each course. Further instruction is provided by A+ Golf Academy on Tuesdays beginning May 5 and costs $15 per session.
Participants must provide their own equipment, including clubs, golf balls, push carts, etc.
Registration is open now through April 30 and is available at the Wicomico Youth & Civic Center Box Office (Monday-Friday, 9 a.m.-6 p.m.) and online at www.WicomicoRecandParks.org. Contact Brian Workman at 410-548-4900 x105 or bworkman@wicomicocounty.org.