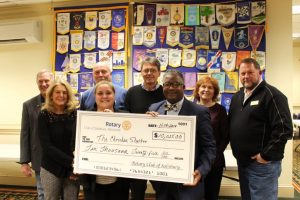 For the 14th consecutive year, Rotarians of the Rotary Club of Salisbury, The Wicomico Rotary Club and the Salisbury Sunrise Rotary Club took to their bikes at the 2019 Seagull Century as a fundraiser in support of the Salisbury Christian Shelter.
A total of $7,525 was raised in pledges for the ride. District Governor Bill Ferguson generously donated $2,500 personally to bring the total to $10,025.  The donation is a record amount for this event.
Rotary has a long relationship with the Christian Shelter, a crisis homeless shelter located in the Church Street area of the city.  With this year's donation, Rotarians have raised over $65,000 through the Seagull Century, and donated that directly back to the Christian Shelter to assist in caring for families in crisis.
Rotarians from the Salisbury clubs have provided critical supplies and performed maintenance and construction services for the Christian Shelter for a number of years.  The funds given this year will be used by the Christian Shelter for operating expenses.
The Christian Shelter has been continuously providing services for those in crisis for 39 years in Salisbury.  To help, please contact them at 410-749-5673.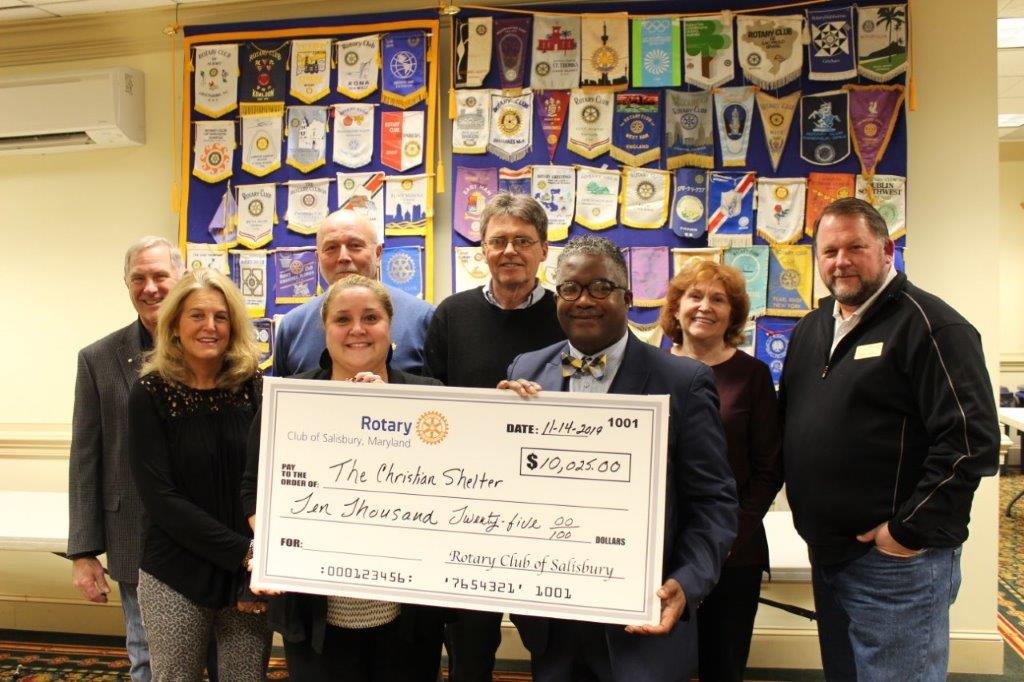 Salisbury Rotarians recently donated over $10,000 to the Christian Shelter from the 2019 Seagull Century Bike Ride.  In this photo are, front row, Maureen Williams, Stacey Leone, Sunrise Rotary Club President and Anthony Dickerson, Executive Director of the Christian Shelter.  In the back are Gus LeBois, Dave Downes, Dan Williams, Liz Burke and Chris Layton, President of The Rotary Club of Salisbury.