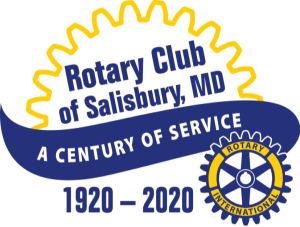 In 2020, we've heard a lot about doubling and tripling. Unfortunately, much of it around the COVID-19 pandemic and the surging increases of positive and hospitalized people.
That, thank goodness, has leveled off largely in most areas of the world and our nation, and has opened an opportunity for us to share a wonderful and different story of doubling and tripling: Rotary Style.
During his year of leadership, Immediate Past District 7630 District Governor (DG), Bill Ferguson, launched his "I Saved 67" campaign, and took it on the road to each of the clubs he visited. The concept was simple and proved to be extremely effective.
DG Ferguson asked each member of each club to donate $40 to Rotary's PolioPlus effort. The "I Saved 67" equates to the 67 polio vaccine doses that can come from each $40 contribution, and for each donation, Bill provided the Rotarian an "I Saved 67" pin to acknowledge their generosity.
We're happy to tell you that members in each of District 7630's 39 clubs donated. That, coupled with some other separate donations, totaled $16,970 for District Governor Ferguson's initiative.
A double dose of support came from District Designated Funds and Rotary Foundation World Funds that were each used to match the donated total, bringing the amount to $50,910, only to be tripled by the Bill and Melinda Gates Foundation to $152,730.
"When I started as DG, the 'I Saved 67' initiative was not part of my goals for the year. But, after having a conversation with John it became clear this was an opportunity for our district membership to rally to eradicate Polio around our world," added Immediate Past DG Bill. "I was overwhelmed with the club's participation and generosity, and showed me why we become Rotarians."
A grand total of 289 Rotarians donated to the "I Saved 67" campaign with the average donation just shy of $57.00. The "I Saved 67" pins were designed by Past District Governor Jen Reider and Rotarian Jennifer French for an initiative that DG Jen had during her year.