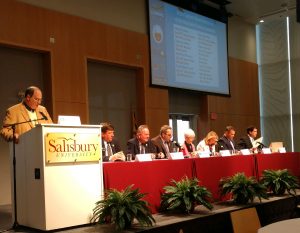 The 32nd Annual Southern Delmarva Economic Forecast returned to Salisbury University on Friday, December 6. The event was an all-encompassing overview of the Delmarva economy, attended by over two-hundred business, organizational, and elected leaders.
Several panels offered analysis and predictions by local experts ranging from Delmarva Economic Development Directors, education institution leaders from regional Colleges and universities, local healthcare leaders, state and regional transportation leaders, and directors from NASA Wallops Island.
Senators Mary Beth Carozza and Addie Eckardt, along with Delegates Charles Otto and Wayne Hartman, presented citations in recognition of the 30th Anniversary of BEACON at Salisbury University. Dr. Memo Diriker, Founder, BEACON at Salisbury, told attendees, "I cannot believe it's been thirty years, I want to thank Frank Perdue, the Perdue family and the leadership of Salisbury University for allowing me to be a part of this impactful institution. BEACON is all about the students and their success in the real world of business."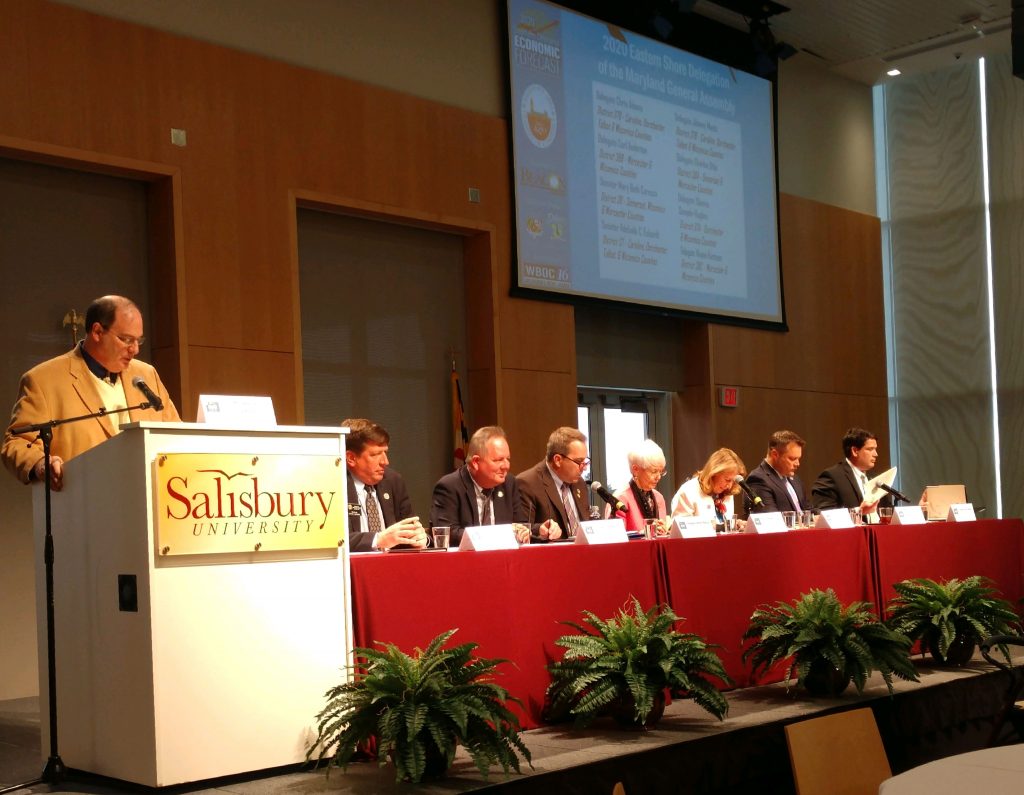 The day concluded with the Lower Shore State Legislative Delegation Luncheon answering questions about the upcoming 2020 Maryland General Assembly Session.  Kirwan funding challenges, possible impacts on businesses with new taxes, airport investment at the Salisbury Wicomico Regional Airport and, potential harmful legislation that could impact the Agricultural industry on the shore, were all issues addressed by the Senators and Delegates in attendance.
The Salisbury Area Chamber of Commerce wishes to thank Presenting Sponsor BEACON at Salisbury University, CEO Level Sponsor, The Maryland and Delaware Group of Long and Foster, and Media Partner WBOC Delmarva's News Leader, along with attendees, sponsors, panel speakers, and the Lower Shore Legislative Delegation.
The 33rd Annual Southern Delmarva Economic Forecast is scheduled for December 4, 2020, at Salisbury University.