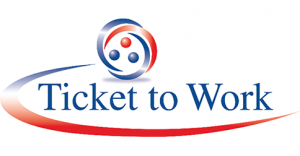 Program Director, Jackie Gast
Cindy Hartigan, Director of Employment Services
10/17/2019
October is National Disability Employment Awareness month.  For 21 years, the Eastern Shore Business Leadership Network, ESBLN, has been a business led organization that promotes the benefits of recruiting, employing, retaining and advancing people with disabilities in the workforce.
About 16 of those years the ESBLN has been at the Chamber.  But change is on the horizon.
Over the years, the ESBLN has held workshops, presented awareness training, co-hosted conferences, published articles, worked with grant funding from the MD Departments of Labor, Education, and Disabilities.
The ESBLN Director has worked a number of years on a statewide research grant called MD PROMISE which prepared and engaged young people with disabilities into the world of work.
The ESBLN also held a very popular 7 year run of "Putting Ability to Work" Disability Employment Awareness day at the Salisbury Zoo.
These activities have resulted in hundreds of work placements and work based learning experiences for all ages of people with disabilities and have just as importantly dispelled misconceptions among employers about hiring people with disabilities.
Some of the jobs the ESBLN has been involved with include nurses, warehouse staff, receptionists, hotel custodial staff, dog trainers, executive administration assistants, technical media film producers and editors, security guards, IT techs, retail and a CEO of a medium size non-profit.
The unemployment rate for people with disabilities is two times that of those without yet studies have shown they have lower work place accidents, less absenteeism and higher productivity than their counterparts. Where are these job candidates?  Well the thing is, they are among us and they come to employers individually just like everyone else.
The ESBLN challenges employers that the next time someone with a disability comes to them asking for work, don't be afraid to give them a chance.   Involve individual in the conversation on how to make it happen or give the Salisbury Area Chamber of Commerce Ticket to Work (SACC TTW) Program a call.
The ESBLN comes with a national affiliation with Disability IN, formerly the USBLN.  The name Disability IN is about not hiding disability anymore but rather embracing it.  It's cool and smart to diversify your workforce to include people with disabilities.
Disability IN has had tremendous growth, all business led. Their tag line is, "Are you IN?"
Noteworthy is that Disability IN collaborated on a newly released study showing the significant return on investment for companies whose best practices include the inclusion of people with disabilities in their workforce.  The study can be found on the website Accenture.com
Up until 2013 the ESBLN relied on grants and sponsorships for funding.  So to diversify its revenue source, the ESBLN applied and were granted a contract from Social Security Administration's (SSA) Ticket To Work Program which helps people who are on disability get back into the workplace.  The ESBLN has gone from a small budget of $10,000 at start up to a significant amount more in current total revenue to date – all generated by fee for service.
So which growth comes change.
The ESBLN has decided to focus on the SSA Ticket to Work program and leave our affiliation with the National Disability IN and instead in the future may become a member of a regional Disability IN.
The Ticket to Work program will continue under the name Salisbury Area Chamber of Commerce for now and continue to support employers and to raise awareness that eligibility to work is not based on what a person can't do but rather on the skills and talents they can consistently bring to the workplace despite your disability or because of their disability.
Disability is the only U.S. protected minority group that any of us can become a member of at any time.
The SACC TTW (formerly the ESBLN) is currently working hard to transition the Ticket to Work Program from the Chamber to a new stand alone organization called No Limits, led by Maria Waller, President of Quality Staffing Services.
So to continue with the transition to close out the ESBLN Affiliation, it is important to recognize the ESBLN Advisory Board members who have served the ESBLN over the years.  They are:
Debbie Abbott, Bank of Delmarva, Mitzi Scott, Peninsula Regional Medical Center, Jenn Zebley, Walmart, Mike Tull, Pepsi Bottling Ventures, Robin Hall, K&L Microwave, Brad Bellacicco, Shore Transit, Tri-County Council, Angie Strouth, Avery Hall Insurance Agency, Bill Chambers, Salisbury Area Chamber of Commerce, Kiya Safai, Foundation in Human Potential, Karen Jones representing  Maria Waller, Quality Staffing Services.  Karen Jones will be the project lead for No Limits.
Join us to say goodbye to the ESBLN, Hello to the Salisbury Area Chamber of Commerce Ticket to Work Program and Can't-wait-to-Meet-You-Soon to NO LIMITS!
For more information, contact Jackie Gast, jackieg@nolimitsen.com or 443 783-5787.