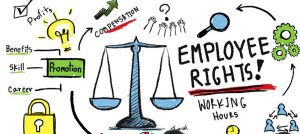 The Salisbury Area Chamber of Commerce will host a workshop May 31 beginning at 8:30 a.m., entitled "Human Resources and the Law for Business." The event will feature speaker Christine V. Walters, JD, MAS, SHRM-SCP, SPHR, the sole proprietor of FiveL Company, an independent consulting firm providing proactive guidance, training programs, education, and counsel on employment and human resource issues, policies, procedures, and practices for clients.
The seminar will discuss an array of topics, including information pertaining to the 438th session of the Maryland General Assembly, and what legislation is pending that may impact a company's employment practices. Walters will discuss legal, legislative and regulatory trends that are impacting employment practices for Maryland employers, such as HB 01- The Healthy Working Families Act—a paid sick leave mandate, fair predictive scheduling, minimum wage, and overtime.
She has over 25 years' combined experience in human resources administration, management, employment law practice and teaching. She has been engaged as an expert witness for the defense, testified before U.S. Congressional and state legislative committees and federal administrative agencies. She has been interviewed and quoted in a variety of media including television, radio and print media. Her book, "From Hello to Goodbye: Proactive Tips for Maintaining Positive Employee Relations" is now in its 2nd edition after being a SHRMStore's "Great 8" best-seller for six consecutive years.
She is licensed to practice law in the state of Maryland and serves on a multitude of community panels and councils.
To sign up for the workshop, visit salisburyarea.com or call 410-749-0144 and ask for Director of Events, Lauren Barnas. The event is free for Chamber members and $10 for future members.