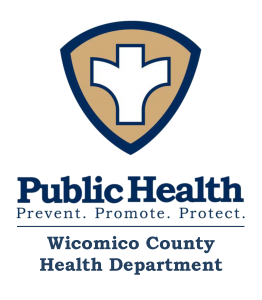 Salisbury – The City of Salisbury is proud to announce that Wicomico County's first Safe Station was launched on Aug. 1 with great success. The program is spearheaded by the Wicomico County Health Department in partnership with the City of Salisbury Fire Department, Hudson Health Services, and the Recovery Resource Center.
The Safe Station aims to provide those struggling with addiction the resources they need to jumpstart recovery, and ultimately, save their lives. The Safe Station remains open 24/7 to ensure that when individuals seek help, recovery and treatment experts are on standby.
When individuals arrive at the Safe Station they are evaluated by EMTs and paramedics from the Salisbury fire Department prior to treatment. They are also connected with a peer undergoing recovery from Wicomico County's Community Outreach Team (COAT). The program carefully cares for the physical, mental, and emotional needs of each participant to create a smooth transition to treatment and recovery.
"In the first quarter of 2019, Wicomico County saw a reduction of two lives lost to overdose when compared to the first quarter of 2018," says Lori Brewster, Wicomico County Health Officer. "We are optimistic that by implementing this additional resource in our community that we will continue to see a reduction in lives being lost here in our community."
The program has already provided 19 people in Wicomico County with access to treatment services. Much of its success is owed to Mid-Shore Behavioral Health, Inc., a constant source of funding and support for the program.
"The City of Salisbury is beyond proud to have a place where people can gain access to the treatment they need," says Mayor Jake Day. "The Safe Station is an excellent way to improve our community and the lives of the people within it."
For additional information on the Safe Station program or its resources, please contact the Wicomico County Opioid Coordinator at 410-219-3956, or the Wicomico County Community Outreach Addictions Team (COAT) at 443-783-6875.