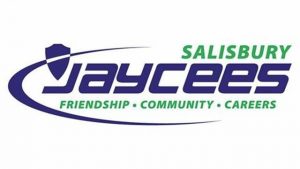 SALISBURY, MD—The Salisbury Jaycees Foundation recently elected its 2019 board of directors during its annual winter meeting.
Executive board members include President Jason Rhodes, Vice President David Smith, Secretary David Engelhardt and Treasurer Melanie Smith.
During the meeting, past Salisbury Jaycees President Emily Nock also was elected to the foundation's board of directors. Other at-large members include James Carpenter, John Farwell, Pete Hughes and Jay Pepper.
The Salisbury Jaycees Foundation provides non-profit support for youth activities and organizations in Wicomico County. For more information visit www.sbyjcfoundation.org.