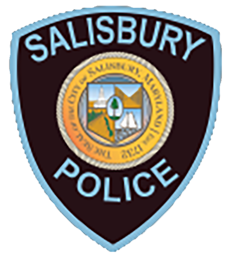 The Salisbury Police Department today announced that it will implement an automated phone system for non-emergency calls. Modeled upon the existing 833-SBY-CITY call management program, SPD's automated system will help the agency to more effectively handle incoming phone traffic, allowing dispatchers to better focus on the safety of citizens and officers when coordinating responses to crime scenes, accidents, and other calls for service.
Beginning on Monday, December 6, 2021, callers to the Salisbury Police Department's non-emergency number (410-548-3165) will be presented with menu options that will allow them to reach a specific division or employee within the department, with no hold times, in one of four languages: English, Spanish, Haitian Creole, or Korean.
"Around 85% of the calls our dispatchers receive are non-emergency calls," said Salisbury Police Chief Barbara Duncan. "Automating the front end will allow them to concentrate on what's going on in the field, which is vitally important in keeping our officers and our citizens safe. And by adding multiple language options that reflect the demographics of our city, we're making it easier for citizens to interact with their police department on issues that don't necessarily rise to the level of dispatching a call for service."
The automated system can be reached only by calling SPD's non-emergency number and does not replace existing 911 services. Citizens who find themselves in need of emergency assistance should still dial 911.
For up to date information follow us: Twitter@SalisburyPD and Facebook.com/SalisburysFinest