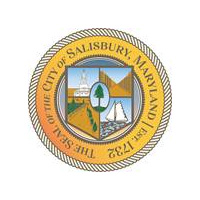 Salisbury, MD – Members of the local arts community and others with an interest in public art are invited to attend a Salisbury Public Art Master Plan Unveiling and Discussion on Wednesday, Oct. 4.  
The session will feature public art consultant Todd Bressi, who created Salisbury's Public Art Master Plan with input from City of Salisbury staff and the local community. It will be held at the City of Salisbury Council Chambers, located in the Salisbury Headquarters at 115 S. Division St., from 5-7 p.m.  
Attendees can learn how to get involved in bringing public art to Salisbury as an artist, community member or as a member of the new Public Art Committee. Due to space limitations, the first 75 people to arrive are welcome to attend.  
"It's been great to have community members' input along the way, and now that the Salisbury Public Art Master Plan is complete, we're looking forward to getting the community involved in the next steps," said Allen Swiger, director of the City's Arts, Business and Culture Department. "Join us to learn how you can be part of this initiative."  
To view the master plan, visit http://bit.ly/SalisburyPublicArt.