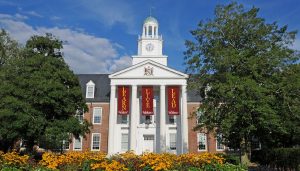 SALISBURY, MD—Up to 200 Salisbury University freshmen and sophomores test their sales skills during SU's inaugural U-Pitch elevator pitch competition Tuesday, April 2.
Participants have one minute to convince judges that "This Is the Reason I Am the Best Person for Your Company."
Ten finalists go head-to-head during the competition's second round, beginning at approximately 4:30 p.m. in the Nanticoke Room of the Guerrieri Student Union.
The top prize is $250 for the winner plus $250 for the campus organization of the student's choice. Second place receives $100. Third place receives $50.
Sponsored by SU's Mid-Atlantic Sales and Marketing Institute (MASMI), admission is free. The public is invited to view the finalists' pitches.
For more information call 410-548-4509 or visit the SU website at www.salisbury.edu.