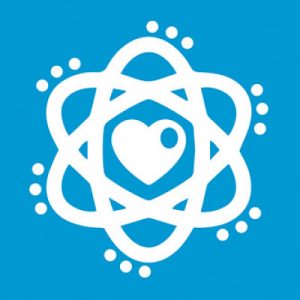 SALISBURY, MD – Salisbury University welcomes elementary, middle and high school students to campus this summer for the return of SU's Summer Enrichment Academies.
The academies, each at least five days long, cover a series of topics to allow students to learn more about areas for which they have a passion from University faculty members and industry experts.
Each academy will be held at SU unless otherwise noted, following University and Centers for Disease Control and Prevention COVID-19 safety protocols.
Academies include:
Theatre Tech; high school; 9 a.m.-4 p.m., July 6-9 and 12-16: Participants of all experience levels learn the technical side of theatre, including scenic and costume design, construction and lighting, and sound design. Students build small project pieces they are able to keep following the class. The program culminates by providing technical support for a final showcase performance. Cost is $500.
Entrepreneurship; middle school; 9 a.m.-12 p.m., July 7-9 and 12-16: SU's entrepreneurship team leads participants through the process of idea creation, whiteboarding, collaborative thinking and assessment, building on ideas, idea design and prototype development, logo and marketing materials, pitch training and practice. Learners engage in hands-on activities with 3-D printers, laser cutters and other design-building tools. This academy meets at SU's new Rommel Center for Entrepreneurship in downtown Salisbury. Cost is $450.
Ceramics; high school; 9 a.m.-4 p.m. July 12-16: Participants receive hands-on experience learning the basics of clay building, glazing techniques, and working with studio and pottery tools while building clay sculptures. Students also learn how to operate and fire a Raku kiln and experience other types of firing for ceramics. Cost is $300.
Forensics; middle school; 9 a.m.-4 p.m. July 12-16: Participants are introduced to this field, where science meets law, through hands-on activities. This session emphasizes crime scene processing, as well as evidence recovery and analysis. While the course focuses on the science of crime solving, students may discuss potentially sensitive matters including violent crimes and death investigations. Cost is $300.
Musical Theatre and Voice; high school; 9 a.m.-4 p.m. July 12-16: This experience includes guided instruction that explores the singer-actor's process for success through improvisatory exercises, theatre games, individual voice lessons and/or group master classes. A performance caps the end of this program. Cost is $300.
Orchestra; high school; 9 a.m.-4 p.m. July 12-16: Participants develop their musical skills in a fun and supportive setting. Students enhance their playing through technique sessions, sectionals, master classes and full orchestral rehearsals, culminating in a final concert. Cost is $300.
Slime; first through eighth grade; 1-5 p.m. July 12-16: Participants delve into color and tactile material through this super slimy, hands-on program. Kids craft various kinds of slime as they work with mixing colors and play with different ingredients. This academy meets at the SU Art Galleries located in downtown Salisbury. Cost is $175.
Dance; high school; 9 a.m.-4 p.m. July 19-23: Students explore choreographer Jon Lehrer's unique style of dance, melding jazz and modern techniques. Dancers are introduced to his company's repertory that fosters creative choreography. A performance caps the end of this intensive program. Cost is $300.
Outdoor Leadership; high school (must be at least 14); 9 a.m.-4 p.m. July 19-23: Core components of the program include stewardship of the environment and the development of adventure-based leadership skills. Participants receive introduction to the principles of first aid in wilderness settings and strategies for providing care in inclement weather. Students will spend time in and out of the classroom to fully benefit from the experience of adventure in education. Cost is $300. Students must complete the Student Leadership Practices Inventory Certification (additional $27 will be collected upon completion).
STEM: Science, Technology, Engineering and Mathematics; high school; 9 a.m.-4 p.m.; session one: July 19-23, session two: July 26-30: The STEM Academy includes interactive experiences and consists of 10 sessions (two per day) led by SU STEM faculty. Students work closely with their peers as they put their problem-solving, creativity and collaboration skills to the test. Topics include forensics, mousetraps, climate chemistry, food webs, sticky note math and more. Cost is $300.
Prism; first through eighth grade; 1-5 p.m. July 26-30: Students explore light and color as they make creative installations within the blank slate of a gallery. Participants receive hands-on experience in the ways light affects color as they work with paint, dye and other colorful materials under different lighting, including blacklight. Cost is $175.
PSA: Make a Difference! Create Your Own Public Service Announcement; middle school; 9 a.m.-4 p.m. July 26-30: In an effort to engage youth and future generations in civic duty and community mindfulness through creative engagement and current technology, this program works with participants to help craft public service announcements for issues or concerns they see in their communities. Cost is $300.
Live Action Film; fifth through ninth grade; 9 a.m.-1 p.m. August 2-6: This May Literacy Center film production program allows young filmmakers to work together to produce their visions on screen. Participants have a chance to write, produce and act in a short film, learning about storyboarding, script writing, filming and video editing. Cost is $175.
Biodomes; first through eighth grade; 1-5 p.m. August 9-13: Participants investigate the concept of biodomes through art making in this hands-on, outdoor program. Biodomes refer to inter-connected natural ecosystems, like Earth. Participants make prints, sketch, paint and create their own biodome. Cost is $175.
Philosophy; high school; 9 a.m.-3 p.m. August 9-13: Participants receive preparation for college-level work in the humanities through exposure to philosophy, instilling a love of wisdom. Learners exercise academic skills such as critical thinking and writing, textual interpretation, ethical reasoning and discussion in a community of inquiry. Cost is $300.
For more information, or to register, visit the SU Summer Enrichment Academies webpage at www.salisbury.edu/sea.