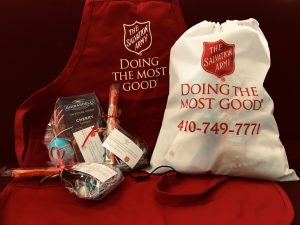 Salisbury, MD- May 12, 2020 – The Salvation Army, Lower Eastern Shore donates snacks to those working on the front lines during the COVID-19 pandemic.
Capt. Cristina Trantham, Commanding Officer at the Salvation Army Lower Eastern Shore, delivered 150 goodie bags to Peninsula Regional Medical Center staff. Capt.
Cristina said "The hospital staff are on the front lines treating those affected by the virus and working to keep the facility sanitized. We want to give them something to snack on during their hours at work and let them know we are keeping everyone in our prayers." The Salvation Army is committed to serving those in our community.
To learn more about The Salvation Army efforts or to make a donation visit salarmy.us/covid.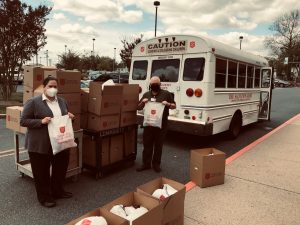 About The Salvation Army:
The Salvation Army annually helps nearly 23 million Americans overcome poverty, addiction, and economic hardships through a range of social services. By providing food for the hungry, emergency relief for disaster survivors, rehabilitation for those suffering from drug and alcohol abuse, and clothing and shelter for people in need, The Salvation Army is doing the most good at 7,600 centers of operation around the country.
In the first-ever listing of "America's Favorite Charities" by The Chronicle of Philanthropy, The Salvation Army ranked as the country's largest privately funded, direct-service nonprofit. For more information, visit SalvationArmyUSA.org. Follow us on Twitter: @SalvationArmyUS and #DoingTheMostGood