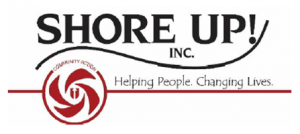 Salisbury, MD — Each year, communities across the country mark October 30th as National Weatherization Day. Weatherization Day is an opportunity to highlight the impact of the Weatherization Assistance Program, which saves energy; improves the health, safety, and comfort of homes; and supports jobs and small businesses. SHORE UP! provides the Weatherization Assistance Program in all nine counties on Maryland's Eastern Shore.
The program increases the energy efficiency of homes by minimizing air leakage, controlling moisture levels, increasing insulation, and addressing any health and safety issues.  Income-eligible homeowners and renters can receive the following Weatherization Assistance services:
Energy audits to determine the need for home weatherization 

Home improvements and repairs completed at no cost to the residents/owners

Reduction of energy costs

Minimizing heating/cooling loss

Improving the efficiency of home heating systems
For more information about the program, contact Dorrence Reid at dreid@shoreup.org, or call 410-749-1142 ext. 1004. 
SHORE UP! Inc.is a private, non-profit Community Action Partnership. Formed in 1965, SHORE UP! is an acronym for "Self-Help on Rural Economics and Urban Problems." The agency's mission is to empower individuals and families to achieve economic security and long-term independence.