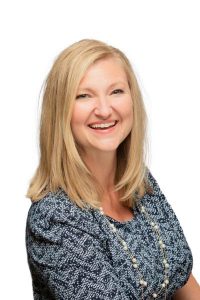 On December 31, 2020, Alan I. Silverstein, IOM, retired after serving 20 years as President/CEO of the Talbot County Chamber of Commerce.
John Horner, incoming Chair, announced that the Chamber Board of Directors have named Amy Kreiner as President/CEO effective January 1, 2021. Kreiner joined the Chamber in 2018 as Vice President and previously served as Executive Director of the Caroline County Chamber of Commerce. She is pursuing her Institute of Chamber Management certification and currently serves on the Talbot County Economic Development Commission, The Talbot County Tourism Board of Directors, and the Mid-Shore Regional Council CEDS Committee. Kreiner is a 2019 graduate of Shore Leadership and has also served on boards for Junior Achievement, Denton Rotary and is a member of Maryland Association of Chamber of Commerce Executives, the Association of Chamber of Commerce Executives, and the Maryland Chamber of Commerce.
THE CHAMBER ALSO ANNOUNCES THE FOLLOWING APPOINTMENTS TO THE BOARD OF DIRECTORS:
Executive Committee: Chair John Horner (Easton Utilities); Chair-Elect Reza Jafari (e-Development International); Vice Chair Patricia Boos (Qlarant); Treasurer Tracy Berrigan (Shore United Bank); Secretary Brendan Mullaney (McAllister, DeTar, Showalter and Walker); Immediate Past Chair Debbie Walsworth (BSC Group, LLC).
2021 New Board Members: Dr. Cliff Coppersmith (Chesapeake College); Greg Gannon (Meadow Farms Joint Venture); Kristen Greenaway (Chesapeake Bay Maritime Museum); Arvin Singh (UM Shore Regional Health); Jaime Windon (LYON Rum Distilling); Cassandra Vanhooser (Ex-Officio Member, Talbot County Economic Development & Tourism)
Returning Board Members: Casey Baynard (Shore United Bank); Lauren Catterton (Tidewater Inn); Ryan Hickey (Easton Cycle and Sport); Bud Loscomb (Laser Letters); Jim Normandin (APG Media); Dane Schriver (1880 Bank); Sue Waite (RAUCH inc.); Kelly Griffith (Ex-Officio Member, Talbot County Public Schools); Ron Lee (Ex-Officio, Legal Counsel)
With appreciation to retiring Board Members: Frank Gunsallus (Konsyl); Ed Heikes (Belle Aire Farms); and Justin Lahman (Axis Geospatial).